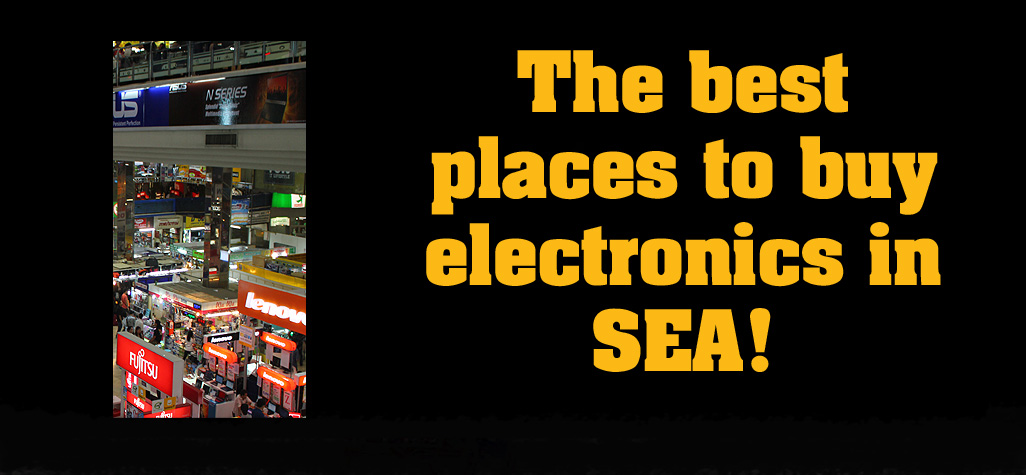 Where's the cheapest place to buy electronics in South East Asia?
Case study on buying Cameras, lenses, laptops and electronic equipment in South East Asia's Singapore, Kuala Lumpur and Bangkok
Singapore, Kuala Lumpur, and Bangkok are all huge travel hubs. All, along with Hong Kong, have a reputation for great deals on cameras, computers and electronic equipment. Which destination is cheaper? Which has the best selection? And which is easier to shop around in?
I shopped in all, and this is what I found out. All prices are shown in USD$ for the sake of ease. And prices are based on new items both recently released, and older stock based on late 2011 rates.
I stuck with cameras and lenses I was interested in. The same high end Sony Vaio laptop and mid range Samsung phone at the time to try and give accurate price fluctuations.
Keep in mind that no matter the year or item, this should still give you a good indication of where to buy what at the best prices!
---
Where to buy cameras, lenses and laptops in Singapore?
---
Electronic stores in Singapore:
There is a collection of stores near the City Hall MRT station.
The Camera Workshop on Coleman Street sell new and second hand cameras
Cathay Photo on North Bridge Road, have several …
To view the rest of this article please visit my live page on The best places in South East Asia to buy electronics