Move to or live in Malaysia?
Malaysia was always on my list of "possible" places to live in Asia. The primary reasons, for me, was that Malaysia seemed to be calling out for people to relocate there. It seemed living in Malaysia was quite viable, on paper.
Options were open, I took notes, filed them away, and 6 + years later I finally made it here.
Now that I am here, what's the on the ground reality of a possible life in Malaysia really like?
First, a brief exploration of Malaysia, by way of travel
Writing down Malaysia as a possible option to find a place to live is one thing. Actually arriving and experiencing Malaysia, or any other country for that matter, is another thing.
I start with an idea, some practical knowledge, some experience, and say … "Okay, now lets put all that to the test …"
It's only when I physically arrive in a place, that I can actually get a gut feel of whether things would be good or not.
For me, when I arrived in Sabah, Malaysia, my gut instinct was a good one. I liked the place. Especially Kota Kinabalu. The city is just nice.
It was only when I arrived that I really could understand that Malaysia was split into three very separate parts. And, in more than just the physical sense.
Peninsular, or West Malaysia, Sarawak (Borneo) and Sabah (Borneo), are all part of "Malaysia" but very different from each other.
Traveling Malaysia to get an understanding of its culture, people and lifestyle
Travel in Malaysia is very, very, easy. It's a tourist hotbed, and as such, everything is presented to you with ease.
This, however, also brings the small challenge of going beyond travel and actually discovering how the real Malaysia works. As opposed to what the hotel receptionist or tour guide is trained to tell you.
And, I very much enjoyed traveling Malaysia. In particular, Sabah which I will return to. I also had to postpone parts of Sarawak for a personal reason**.
---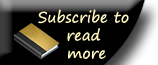 **This was a very personal update. To read it you'll need to subscribe to my travel journals.
---
Meanwhile, West Malaysia has been very simple to travel. You can go anywhere with relative ease.
This type of infrastructure enabled me to cover a varied range of the country, and get a fair idea of what it was like. Taking with me the knowledge I've learned over the years on my search.
Peeling back the layers of Malaysia to reveal its heart & soul
I saw a very good heart in Malaysia. A vast and rich cultural background makes Malaysia the most ethnically diverse country in Asia.
As an outsider, I did however find huge differences between the people of Sabah, Sarawak, and West Malaysia.
Even if you take the people from the south of West Malaysia and compare them to the north there are of course differences. But, these differences, to me, are substantially greater over the three main regions of Malaysia.
And strangely, although great in many respects, all these differences caused my first inkling of trouble in Malaysia.
So while I did see a very good heart in Malaysia, I also saw a troubled soul.
Problems with living in Malaysia
I am mainly going to deal with living in West Malaysia here. The reason is that this seems to be at the heart of many issues. While culturally diverse, Malaysia has serious underlying human rights issues.
These types of human rights issues don't make world headlines that often. And, they are vastly complicated. So much so, that many Malaysian's I've spoken to, don't fully understand what's happening themselves.
And, I don't particularly want to debate these issues here. But, for me, they are important when it comes to choosing a place to live, permanently.
The main issue I found here was to do with ethnic racism. I know many Malaysian's call this by many different names, which is possibly half the problem in itself, but this is the term I am using here.
Not always visible to the tourist, or even the retired couple living in a town. But, stay a while, travel a lot, listen to the different ethnic groups throughout Malaysia, and you'll quickly discover a lot of anger and outright hatred.
This, and learning of some quite disturbing stories, makes me put my mental brakes on outright living in Malaysia.
Examples of problems in Malaysia
Even as I write this, I know that's it's impossible not to offend someone in Malaysia. For if I say that many ethnic Malays or Indians see the huge majority of Chinese Malays in political power as a serious issue. Many Chinese Malays will retaliate and say these people are using religious elements to place blame on them.
There is a multi-cultural vying of power in Malaysia in terms of commerce, politics, religion, education etc.
On the outside, as a tourist everything looks great, but beyond the Malaysia Truly Asia tourism smiles are some serious issues.
Add to this a strange quasi educational / financial / caste system that's never really spoken about, and you'll see a glimpse of a modern dark underbelly that runs through Malaysian society today.
A modern-day caste hierarchy in Malaysia
This took me a while to finally catch onto. Mainly because of the different interpretations of a caste system in dealing with a country like Malaysia which has a huge Indian population. Wipe your mind of that. And, think about a specific Malaysian caste system that's not spoken of.
Money talks in Malaysia, as it does in the rest of the world. But here I also noticed presumptions, of which there are of course many exceptions.
But, for the sake of argument here we go with some common perceptions I picked up on from speaking with everyday Malaysians: (keep in mind, these are not my perceptions, but those of Malaysians I've spoken with)
Chinese Malays with money rule the roost, will keep to their own, and are often linked with still being influenced by China, but argue they have the least rights of all groups in Malaysia.
Indian Malays are often accused of misgivings, really promoting their own caste system, and again keep to their own while often promoting Indian only business.
Ethnic Malays are often said to have too many rights, are lazy, and generally end up working for other people whilst having more support than any other group.
How bad can all this really be?
A Chinese Malay man was refused entry to university because a greater portion of placements were set aside for ethnic Malays. He moved to Korea for work, married and had a son. He is now being told that his son has to go on a waiting list before he can claim citizenship in Malaysia.
An Indian Malay had his house destroyed in a flood. He claims that the government did not help his community out financially as they were busy promoting an election where another ethnic group were seen as being more important in that region.
An ethnic Malay has worked for a Chinese Malay company for over 10 years. He is still paid less than his Chinese counterparts, and says he will never get a promotion here as the Chinese Malay's will favor their own.
Life in Malaysia as a foreigner
I've met quite a few western foreigners either working, or living in West Malaysia. Most, are very happy there. To separate them, and their logic, I split them into two groups.
The foreigner who is working there, but will not live forever in Malaysia
The foreigner who's married, or retired in Malaysia
I do this, as these are the main people I've met in Malaysia.
The working foreigner has taken advantage of Malaysia's relatively open and free visa regulations (for certain countries only). They are earning money filling a niche, or for a company. Either way, life is good for them as Malaysia is really a beautiful country. And, one day they know they will leave.
The permanent foreigner may be married, or taken one of Malaysia's many incentives for living here. An example is the government supported "Malaysia My Second Home Programme" (official website).
Here, if you have the money, you can buy a second home in Malaysia, and avail of a special visa to live there near on permanently.
So yes, there are some interesting options to living in Malaysia.
My own view to living in Malaysia
As I mentioned at the start of this article, I had Malaysia listed as a strong potential in Asia. One of only two that I could see on paper.
Once here, the world of Malaysia opened up before me. And, again, it's a very beautiful place, with a lot of great opportunity and amazing cultures.
Yet, through all this I see something that I personally have always struggled with on this journey. Inequality, bitterness, resentment, corruption, money-centric culture, and something dark which for lack of political correctness I shall just label as racism.
Would I live in Malaysia? Yes. Certainly if an opportunity came about to stay longer in Malaysia I would have no problems in staying for some time. Maybe I could even learn to accept all this.
But, can I say right now that I want to live in Malaysia with all my heart?
No, I can't.
Simply put: Our hearts are beating to different rhythms.
Moving on from Malaysia
I left Borneo without fully exploring Sabah nor Sarawak in the way that I wanted. This was of no choice of mine. Again, something quite personal happened. I will not make it public here yet, but if you want to know more, it's on my latest subscriber newsletter (if you get my updates like this one via email already, you'll get the newsletter too. If not, sign up here).
Unlike many other countries I have traveled, I will return to Malaysia soon.
In summary:

Malaysia has a beautiful heart, but her soul is in anguish
I look forward to returning, writing, photographing and exploring Malaysia very soon. But, for now, this is what I am concluding.
---
Planning on booking a hotel room in Malaysia?
Looking for the best online rates?
I recommend you try my own hotel search for Malaysia. The best online rates guaranteed!
---
Coming Soon:
Let's not delay the inevitable: a train ride away, Bangkok awaits … what will I make of the city backpackers & travelers have raved about for decades?