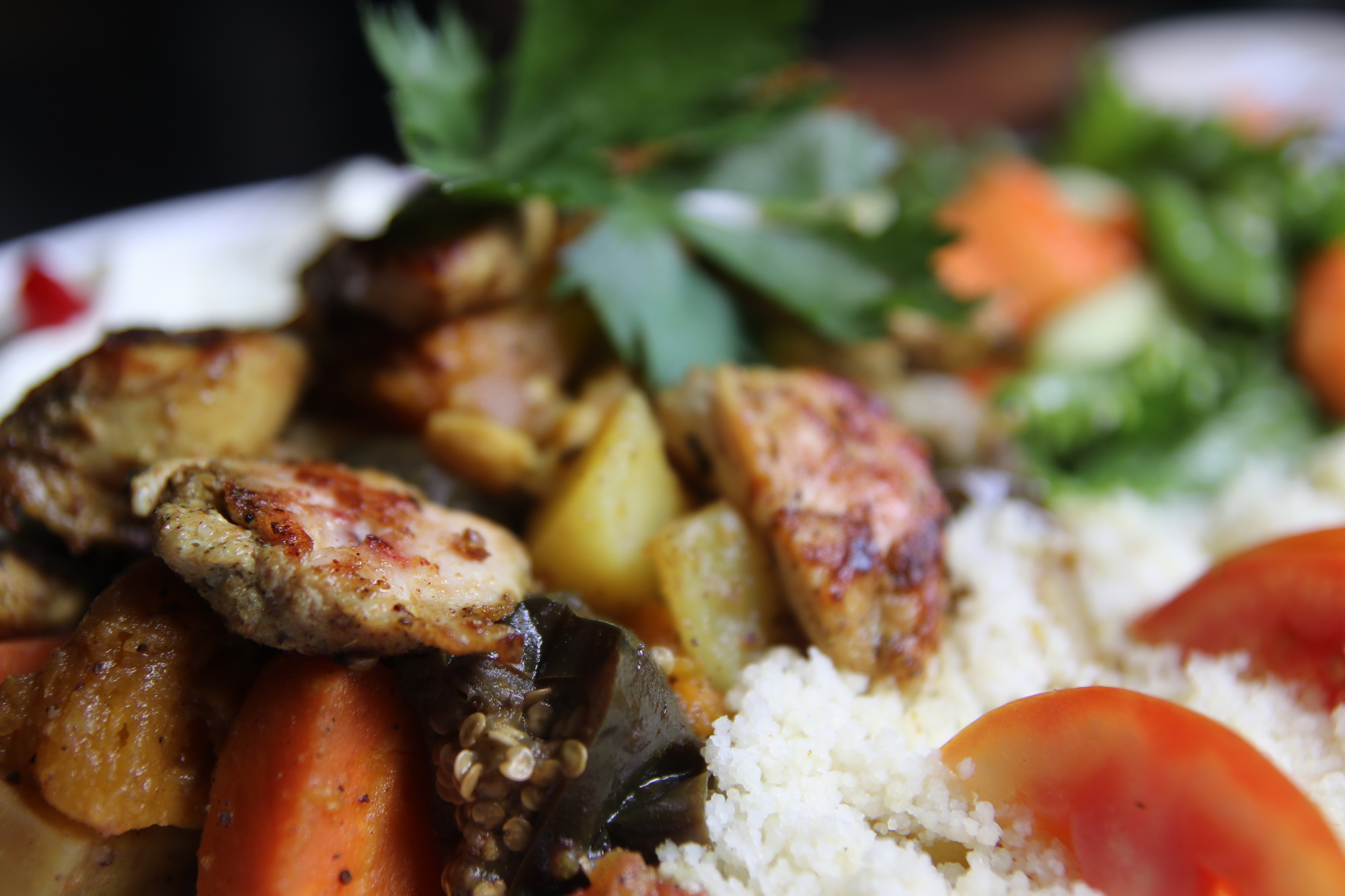 The best restaurants to eat out in Kathmandu
Over the past 5 years restaurants in Kathmandu's culinary scene have improved dramatically. Previously I've not written much about them as they would come and close up every year. The chefs would often leave to the middle east or to another restaurant. And to be frank, the standards were not always the best.
When electricity black outs stopped in 2016 both refrigeration and restaurants started to improve. Favorite restaurants upgraded their kitchens, improved cooking methods and a new breed of restaurants created by chefs trained both at home and overseas started to open.
Just like in my guidebook reviews every restaurant here was visited anonymously and independently. There are zero free or sponsored meals. I paid for every meal myself just like you, so we can all get an honest idea of what it's really like.
The Best Restaurants in Kathmandu 2020Awards are given per category based on a winner and a runner-up (last years awardees may also get a small mention). . For larger listings see my list of restaurants in Kathmandu.
Due to the 2020 COVID-19 Pandemic many restaurants have followed lockdown rules. As such many have been closed or opened only for takeaways.
Best Budget Restaurant in Kathmandu 2020
There are many good budget restaurants and cafes in Kathmandu. The trick is to avoid bad hygiene, eat where there are many people and avoid side of the road "street food". These simple precautions will help you avoid problems and enjoy some great food.
Merhabha Turkish Restaurant
Blazing onto the restaurant scene in Kathmandu this year is Merhabha Turkish (Halal) Restaurant. After eight years in Pokhara the Turkish style kitchen has relocated to Kathmandu. Sunil the chef and owner has worked in Turkey, German and Nepal as a head chef and creates incredibly tasty meals at incredibly low prices. Try the Turkish Set for breakfast complete with soup, eggs any style, two types of cheese, flat bread, salad and tea or coffee – you'll barely finish by lunch time!
Otherwise try the İskender kebap which has the tastiest lamb in all Nepal couples with yogurt, cous cous, heaps of salad and flat bread.
There's over 90 items on the menu – but here's a hint. Ask for Sunil the chef to explain them to you and he will, in great detail. Other meals worth trying is the Turkish Pizza, Köfte, Alinazik kebab, and of course the other great doners. From vegetarian to meat lovers , you'll be catered for well. There's an upper floor with tables and downstairs is a sit on the floor affair (Turkish style). It's a restaurant with a budget look and feel but food is some of the best you'll have in Kathmandu!
Merhaba is located at north side of Cheksabari Marg – keep going unitl your reach Hotel Manag, while facing the hotel look to its left and you'll see a small side lane with the Merhaba sign. Enjoy and do mention David from The Longest Way Home as you might just get a free appetizer!
Runner-up
Newa Momo
Last years runner up holds it's place. Nestled in a quiet side street is this husband and wife local restaurant that also came in as runner up last year. Don't be put off by the plain tables in the little room as the home cooked food is delicious and clean. Cheese and spinach momo along with potato momos reign supreme here.
Dessert? Try the banana chocolate momo! Otherwise look up at the wall menu and take your pick. Need something to your own taste? Just ask. Cooking classes are also also available.
Looking for more budget restaurants? Here's a full list of great cheap places to eat in Kathmandu.
Best Breakfast Restaurant in Kathmandu 2020
This is by far one of the toughest categories. Breakfasts in Kathmandu are usually very good.
Yala Cafe
A new cafe that opened in 2018 has hit the mark for many with great breakfasts. It's small but again in a quiet location offering great value breakfasts with freshly ground Jalpa coffee. Eggs Benedict is their specialty but try the pancakes too.
The tiny courtyard is supplemented by a large breakfast room and friendly staff. They just started afternoon and evening meals which are also excellent value. With value and a dynamic attitude Yala Cafe is well on it's way to becoming the best place for breakfast and maybe dinner in 2020!
Yala Cafe is located in Kawabahal street (halfway down Thamel Marg to the left)
Runner-up
Mitho Restaurant
Once upon a time Mitho was a simple local restaurant, however in 2017 it was completely refitted as a fresh stylish new restaurant. For breakfast the menu is quite extensive. Pancakes with maple or chocolate syrup, bacon breakfasts or the mushroom omelette's are all worth trying. For lunch try the chicken tikka with naan or the awesome vegetarian cous cous. The plates are well portioned though the breakfasts don't all come with coffee included.
The one draw back with Mitho is that it's quite pricey for Kathmandu. That said the ingredients are very fresh and it's hard to this combination of quality, variety and service elsewhere in Kathmandu. Quite honestly if the prices came down then Mitho could easily snag the first prize for lunch this list.
Still hungry? Here are more great breakfast restaurants in Kathmandu.
Best Lunch Restaurant in Kathmandu 2020
Lunch is not that easy in Kathmandu. Many people are out and about. Try your pick, but these are two top winners.
Gilingche
Last years runners up snags the top spot! Gilingche is a great older restaurant that serves up a good variety of meals fresh off the stove. The inside looks a little dated and it's by no means a high-end establishment however the Tibetan and Nepali dishes here are hard to find elsewhere.
Shitake mushrooms, thenduk and fresh broccoli side orders mean it offers a healthy quickly served meal in the afternoon. Shabaly (like a large fried momo) make for excellent meat fillers and the Chicken Shashlik is simply one of the best meals you can get in Kathmandu. Gilingche is also very budget friendly and good easily win best budget restaurant.
Runner-up
Thamel Donar Kebab
Need a quick bite? There are many kebab and local fast food places in Kathmandu these days. However none produce the quality kebabs that Thamel Donar Kebab do. Located on the north side of Cheksabari Marg, don't be put off by the small entrance. There's a nice clean seated area inside. Moreover, the chef is the owner and very friendly.
The two mainstay dishes are the Chicken Donar Kebab and the Falafel Kebab. The chef will as you if you'd like "no spicy, medium spicy or spicy". I opt for no spicy as the kebabs are so flavorsome I don't need anything covering it up! The chicken is fresh and real meat as opposed to ground chicken and has a wonderful smokey taste to it. There's fresh hummus and vegetables all piled into a large homemade wrap.
Each kebab is large and filling with not a lot of mayonnaise so it also feels healthy. There's also an avocado hummus and beetroot shake worth trying out. For a quick, good and filling meal on a budget Thamel Donar Kebab is well worth stopping by!
Last years runner up was Yangling restaurant. It only dropped a rank as the competition is so fierce this year. It's still well worth trying the buff momo and buff chili out at Yangling for lunch.
More details on Yangling and others can be found on this great list of lunch restaurants in Kathmandu.
Best Dinner Restaurant in Kathmandu 2020
Another tough and close choice due the sheer improvement in quality over the years.
Third Eye
Last years winner does it again! This fine Indian style restaurant has been one of the top restaurants on nearly every list for a decade. With an extensive Indian and Nepali menu be prepared to really enjoy a night out at Third Eye Restaurant.
The service is great with well dressed and polite waiters. The menu offers curries that are full of flavor, kebabs full of meat and vegetarian dishes filled with crunchy good vegetables. Do try the Chicken Jalfrezi with naan which is one of the best on the sub-continent!
Runner-up
Forest and Plate
With a great location on the top floor of Mandala street and an original menu that's been lacking in Kathmandu for years Forest and Plate ticks boxes for a great dinner. The extensive salads are excellent and more varied than anywhere else. Chicken/steaks are well cooked as are the pastas. The star attraction remains the cheese ball appetizer though!
Try the vegetable platters and share them with friends to enjoy stuffed tomatoes, barbecue aubergine and tiny veg momos. All served with a free pumpkin starter. Do try the mint lemonade which is one of the most refreshing drinks in the city. Forest and Plate is an easy challenger to the top title next year!
Last years runner up Rosemary Restaurant slips this year but still holds the mantel of being a top quality restaurant. The menu these days is a little dated and the prices have shot up so thusly it slipped down the rankings.
Want more choices? Here are more dinner restaurants in Kathmandu.
Overall best Restaurant in Kathmandu 2020
Cue drum roll. It was very hard decision to make yet again. It was also a very close decision to make. However, the best overall restaurant award in 2019 goes to …
Third Eye
For a second year in a row Third Eye is the best restaurant in Kathmandu. It yet again made it both near to the top of the best lunch and dinner restaurants prices haven't risen as much compared to other restaurants in Kathmandu. Third eye wins the overall best restaurant in Kathmandu award for the following. The menu remains fresh, creative, reasonably priced and enjoyable to read. The food holds a standard that simply tops most other restaurants in Kathmandu. If you have a tikka masala here on a Monday, it will taste just as good on a Wednesday – the kitchen is consistent, which is a major plus in Kathmandu.
The staff at Third Eye continue to be well presented, polite and knowledgeable. The setting is clean, quiet and enjoyable. The food is consistently fresh, good and tasty. You will be asked how you like your meal (spicy, not spicy etc) and it will come out like that. Virtually, made to order.
How to be the best Restaurant in Kathmandu & what to look for in a restaurant in Nepal?
Staff changing every year continues to be one of the biggest issues with a restaurant in Kathmandu. They either go overseas looking for better salaries or are left go during the quiet seasons. It's a shame because a good chef is key to having the best restaurant and meals. Moreover, restaurants keep closing and opening in Kathmandu on a near yearly basis mainly thanks to high rents.
Throughout 2018 to 2020 restaurants in Kathmandu have risen their prices up disproportionately. Some restaurants in Kathmandu have prices equal to Europe with much lesser standards. This is a worrying trend they blame on higher costs. New restaurants could easily capitalize on this to break out in newer areas.
Hygiene improvements are still needed. The open kitchen of Forest and Plate is a great of example of restaurant with nothing to hide in a spotless kitchen. Many older places to eat have cleanliness issues. From dirty table cloths to kitchens that may never have seen disinfectant. A good manager should inspect multiple times a day. And, a good customer should do the same before sitting down!
Pricing again! Taxes and services charges should be included in the menu prices. Stop overcharging. Reputations are at stake and reviews are on going.
In early 2019 the 10% service charge for tourists was abolished, yet some restaurants are still charging customers – do be aware. Following the 2020 pandemic it will be an interesting year ahead in Nepal not least of all to see who has managed to stay open.
I'm sure because of this, the above list in 2021 will change dramatically!
More great Kathmandu restaurants
The above best restaurants are from my own personal taste. Perhaps yours are different, or as mentioned perhaps a sudden change in staff when you dine out has lowered the standard of meals.
For a larger selection of restaurants do check out the following:
For even larger listings of restaurants with maps and reviews across Kathmandu and all of Nepal do see my guidebook below.
---
Get my Guidebooks to Nepal & discover more than anyone else!
Looking for more insider tips and information like this? Get the most up-to-date, popular and dedicated guidebook to Nepal in the world. Over 617 pages & 984+ photographs of every temple listed, daily guides on all the treks listed and so much more.
Take a look below and you'll find out why this beats all other guidebooks!