by Dave from The Longest Way Home ~ January 1st, 2018. Published in:
Travel blog
»
Nepal
.
Colorful boats on a Begnas lakes quite waters
Pokhara is known for it's famous Phewa lake. Many tourism posters depict the paddle boats there under majestic mountains. The reality is those views are hard to come by any more.
The secrets you can learn on this website will change everything in an instant. If you want to see these boats, a pristine lake or even paddle out … then visit Begnas lake. It's only 20 or so minutes from Pokhara.
Boats on Begnas lake
For those new here you can read all about Pokhara here. The area is virtually devoid of tourists. It's worth a visit if you after the serenitiy of Pokhara 20 years ago.
Paddle boats here can be rented out with ease. You can bring a peaceful picnic to the shore line (avoid Saturdays when the locals come en-masse)
I'd like to take this opportunity to wish everyone reading here a fantastic 2018!
I began writing about my journey to far off lands in search of home over a decade ago. It's become the most recorded travel journey in the world today. Not just about how to get from A to B but everything in between.
From the most honest online travel guides to the same with digital guides and now it's all in print too.
What you find here are guides and personal experiences that are pure and honest. We continue on together into the new year on this journey with honor and integrity intact.
I hope you will continue to enjoy the journey!
This is one of a selection of photographs from around the world brought to you over the holiday period to enjoy. You check out more from my gallery.
You can support this site by either purchasing a guidebook below or by booking a hotel room through a parter hotel (same great low prices for you, a little commission for me).
---
Get my Guidebook to Nepal & discover more than anyone else!
The most up-to-date, popular and dedicated guidebook to Nepal in the world. Take a look below and you'll find out why!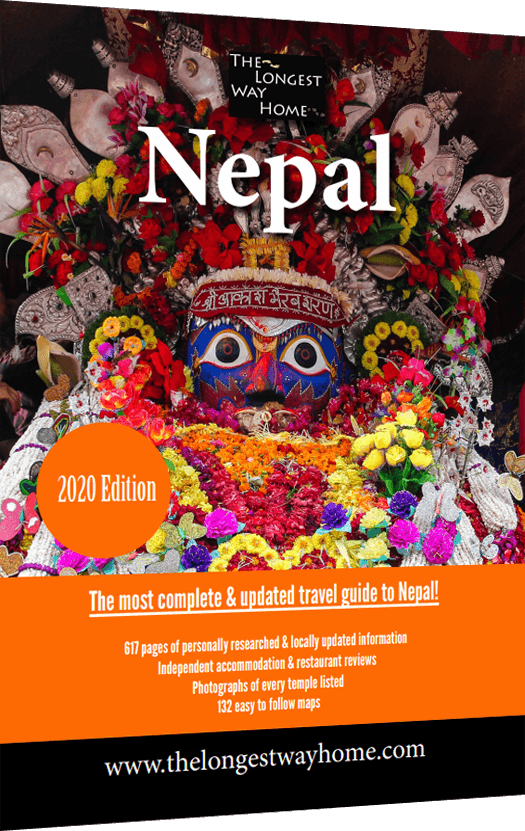 Find out more here!
---
Please take a moment to share this photograph using your favorite social network
---
---