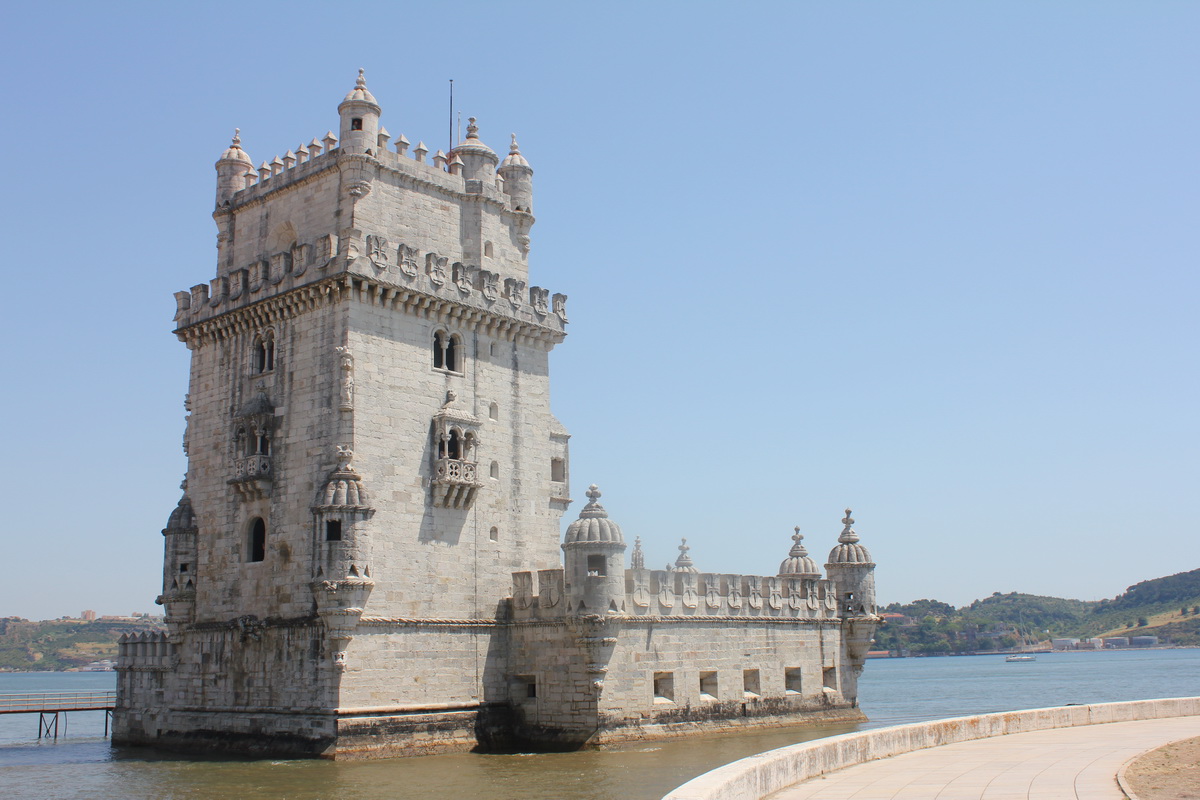 Photograph of Belem tower in Lisbon
Belem tower is also known as the Tower of St. Vincent. It's a fortified tower located in Lisbon and built in the early 16th Century.
The tower played an important role during Portugal's impressive maritime period during this time. The tower was a defensive building long the river Tagus.
The tower was once in the middle of the river. But today it's very near the riverbank.  The Tagus river was redirected after the 1755 earthquake so the island the tower was built is in the same place, but the shore is now closer to it.
Belem tower on a day out
For anyone visiting Lisbon in Portugal Belem tower is near Jerónimos Monastery (literally across the road). Which makes it an ideal place to visit. You can visit Belem Towers official website for prices and discounts (Sundays and public holidays are free).
At 30 metes (98.4 feet) the tower has four floors which you can visit. Some of the staircases are narrow and spiral. You'll get to see the Governors room and the Kings room. However, in my option the best views are actually had outside for free.
Belem towers exterior
Made of limestone Belem tower is impressive against a blue sky sunny day in Lisbon. There's a hexagonal bastion, a small drawbridge, canon emplacements, and bartizans (cylindrical turrets) decorated with shields and the Order of Christs crosses.
This is one of a selection of photographs from around the world brought to you over the holiday period to enjoy. You check out more from my gallery.
You can support this site by either purchasing a guidebook below or by booking a hotel room through a parter hotel (same great low prices for you, a little commission for me).
---
Get my Guidebook to Nepal & discover more than anyone else!
The most up-to-date, popular and dedicated guidebook to Nepal in the world. Take a look below and you'll find out why!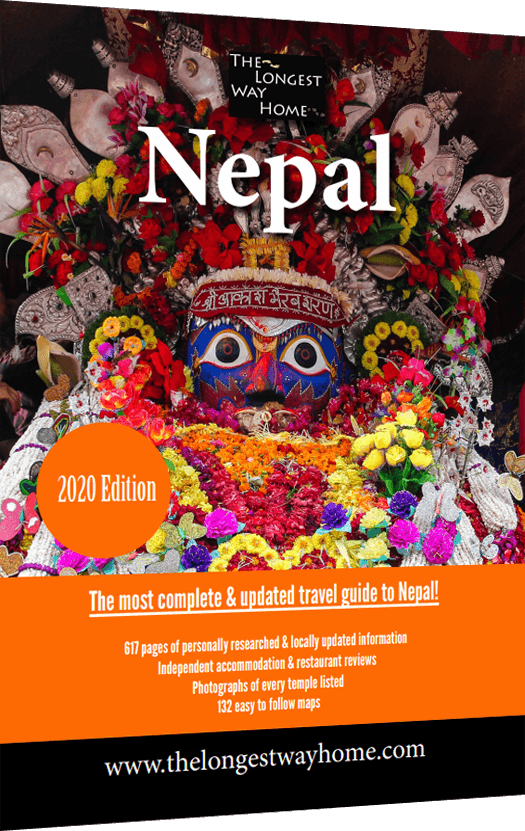 Find out more here!
---
Please take a moment to share this photograph using your favorite social network