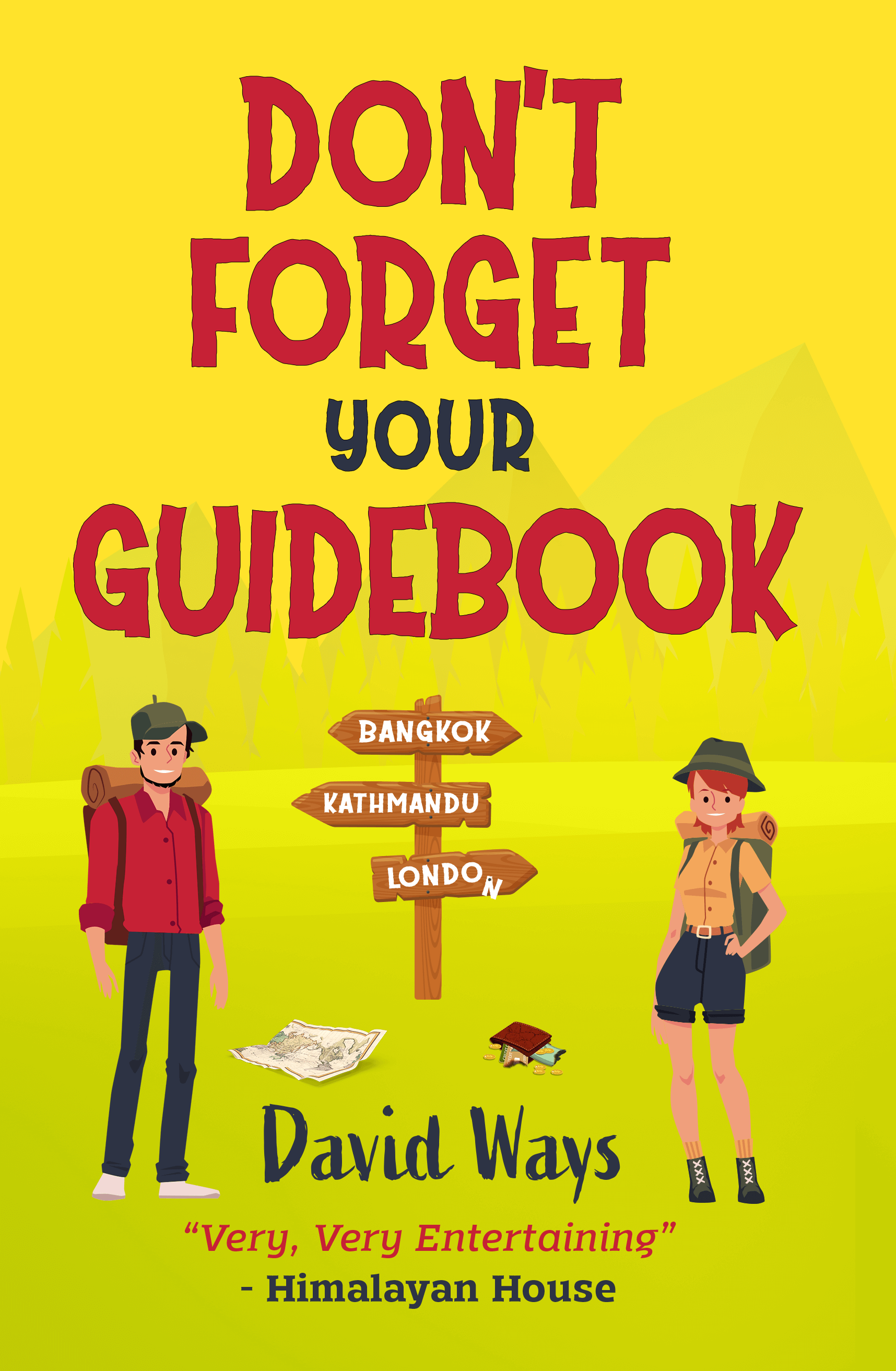 Paperback $12.99
E-Book $3.99
also available at Amazon, Kobo, Apple, more ...


Look inside

Don't Forget Your Guidebook

Language: English

Pages: 233

Formats: Paperback / E-book (epub/mobi)

Dimensions: 5.5 x 8.5 in / 140 x 216 mm

ISBN: 978-1-7397043-6-0 (print)

ISBN: 978-1-7397043-6-1 (ebook)

Publiisher: Forever Curious
Ever wonder how a boy who thinks he's a man becomes ... a man?
Unprepared, unsure, and already missing home, Jonny travels to South East Asia to win back his girlfriend who's developed an obsession with monks. It's not what he expected. Insufferably hot, filled with strange smells, and full of people who also don't seem happy to see him. From newbie traveller to carefree partygoer, to literally getting booted to the rear end of the world. Everyone has a breaking point.

Jonny's antics throw him into some high octane trouble and adventure as he takes on the world. Joined by Viktor, a handsome British Indian Lothario who is terrified of girls. Benji, a dubious monk. Stuart, a so-called guidebook writer. Matt and Jeff, the rogue beach bums of Thailand who should really be in jail. An adventure-seeking Aussie surfer girl. And a ladyboy. Jonny is about to discover what no guidebook ever tells you about travel.

Author's Warning: This book contains sex, blasphemy, profanity, drugs, pain, toilets, and the views of other cultures. There's no cannibalism or threesomes, but there's plenty of satire, a giant psychedelic whale, and a ladyboy
What others are saying:
"Finally, we can enjoy travel again. Modern, witty, and most importantly … fun!" - Sophie Cooke
---
"David Ways hits it out of the park with his very funny, entertaining, and honest writing. If you've travelled anywhere, or are planning to, read this and get ready to laugh, wince, and laugh again!" - Kevin Silverwood
---
Secure https checkout
No registration required
No spam follow-ups