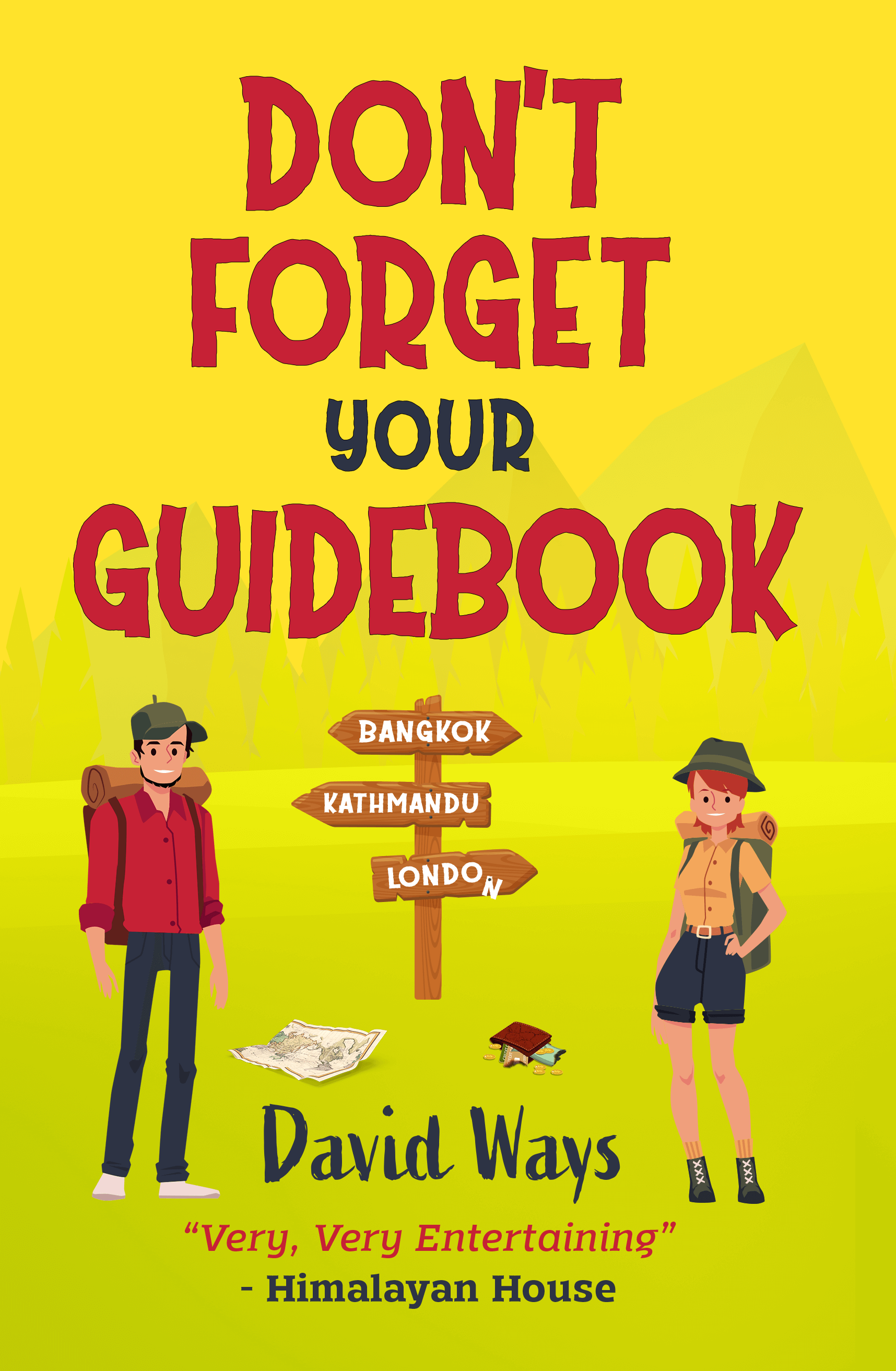 Don't Forget Your Guidebook
Join Jonny as he takes on the world in a quest to win back his girlfriend on a rip roaring travel adventure that brings new meaning to satire.
A great book before, during or after your travels ... if you like to laugh!


Available in paperback & e-book here
I've spent years researching these guidebooks so you won't miss out!
Welcome to the evolution of guidebooks
A little about ...
Every guidebook to Nepal listed here comes with the following:
» Interactive PDF's! No more swiping your tablet or phone wishing you had a print guide.
» Dedicated walking tours. Easy to follow maps with inbuilt photos and walk through instructions.
» Never miss out! All temples, locations & sights are photographed, described & documented so you'll know 100% where & what they are!
Save money ...
Buy a guide here & save money when you are in Nepal:
» Find out what you can skip. What tickets let you into other places for free.
» Get the best hotel reviews with the lowest rates already found for you!
» Take a tour or go independently? Find out when it's cheaper to go on a tour bus or to hop in a taxi
Get the best ...
I know Nepal & I know all the current guidebooks: that's why I've written better ones!
» Fully up-to-date & written on location!
» Traveler to traveler these guidebooks have been user tested on the ground LIVE in Nepal!
» They work on laptops, tablets, mobiles & are printable too!
Every single guidebook is 100% independently written & researched. There are zero sponsored hotel stays, meals or tours. Everything is paid for personally so we can all get an honest experience & a better idea on what to expect.
What other people are saying

Mandy - Malaysia
" Comprehensive guide with really helpful hotel & restaurant reviews ... "

Johann - Germany
" I really found the walking tours with photographs helpful."

Jane - U.S.A.
" I'm going back to Nepal and this is the only guidebook I'm taking! "