Buy it now! $29.99
This is the best paperback book to discovering heritage in Kathmandu
The most complete book to exploring the incredible heritage sites located throughout the Kathmandu Valley. This is the first and only dedicated book that will take you along original walks in the Kathmandu Valley to rediscover in-depth world heritage sites and discover new places few have ever seen before.
Explore Kathmandu Valley's heritage like never before with this fully comprehensive easy to follow print guide book.
»

A dedicated paper edition guidebook on heritage: Follow over 28 original easy step-by-step heritage walks (plus 20 extension walks) with 58 detailed maps & walking directions like no other heritage book before.

»

Discover what others can never find: You'll discover the undiscovered heritage of Kathmandu Valley with original highly researched insider knowledge into buildings, temples, monasteries & places no local guides or any other guidebooks have gone before.

»

More than just the big world heritage sites: includes

10 new & original Kathmandu city heritage walks,

plus 18 in-depth original heritage walks for

Boudha, Swayambhunath, Pashupatinath, Kirtipur, Thimi, Patan, Bhaktapur, Panauti & Dhulikhel.

That's a total of 28 original new walks plus 20 more extension walks making a total of 48 walks you can choose from!

»

All heritage walks are linked together! One of the greatest achievements with this book is that all the heritage walks in this book are linked together for you. Walks are easy to navigate & join together with never before written explanations & maps that join them all together. So no more stopping & starting or getting lost!

»

Finally you can rediscover the discovered! If you are tired of reading the same text about the big popular world heritage site attractions in Kathmandu prepare to discover what nobody else has written about. Discover hidden courtyards, statues, shrines and temples not written about anywhere else.

»

Detailed maps: All heritage sites have original detailed maps, Individual buildings, temples & even shrines have been GPS tagged & researched with notes on heritage walk distance, difficulty level & duration. This print edition also includes additional maps by Himalayan Map House.

»

The Hidden History of Kathmandu: You'll discover the location of the lost palace of Kailasakuta. Find a couple's secret in the Bhatbhateni temple & locate their hidden gems. Walk into history long before Kathmandu existed in Hadigaun. Every chapter has so much hidden history you'll soon discover events long forgotten in time.

»

Easy walks on your terms: From short 30 minute walks to 1+ hour individual walks or a full day of discovery. The choice is yours. Every heritage walk is completely unique. There's no going back over the same street twice. You can even create your own walks using the heritage links in the book!

»

Explanatory photos & maps: there's over 1000+ photographs, 58 detailed maps & 20 precise diagrams that will show you exactly where you are & what you are looking at.
As you can see, there's never been a guide book about Heritage walks in the Kathmandu Valley like this before. I've been writing about Nepal for over a decade and heritage is my passion. While my Nepal Guidebook contains heritage walks I wanted to expand them into something greater and purposefully for people who enjoy heritage too.
This paperback edition was created for heritage enthusiasts & for those who want to discover more!
With the success of my other guidebooks to Nepal it's been a long-term project of mine to create a book of this magnitude. While the digital version of this book has it's own great merits many people have requested a paperback edition.
Taking this into account I worked hard with the publisher Himalayan Travel Guides to create the best print edition possible. For every book sold we plant a tree. One tree makes 30 books. This is the first carbon positive guidebook in the world!
As such, the book was designed specifically for travelers in Nepal:
28 original heritage walks with 20 additional extension walks - 48 walks in total!
This book is the only heritage book to use near zero waste materials! Our trims are exact plus every book is printed as and when it is ordered so there is no wasteage or over printing. We plant a tree for every book sold - the first carbon positive guidebook in the world!
This is the only guidebook in the world with duel maps. We have my GPS-located maps throughout plus we've included Himalayan Map House's award winning city and regional maps!
Traditional note taking section at the rear of the book
100% designed and published in Nepal by Nepali people
Now shipping worldwide
This book has taken several years to write due to the incredibly amount of detail in it. I personally researched, created, mapped & wrote this book to both document the living heritage of the Kathmandu Valley as it stands and to bring you the best guidebook for heritage walks in the Kathmandu Valley. Quite honestly there is no other book like this anywhere.
Throughout the walks every temple, monastery & shrine is detailed with photographs & descriptions of the walking route. Original maps & diagrams clearly show you the routes & location of every building on the walk.
If you only have a mild interest in heritage then rest assured there are quick walks that will show you how to explore, see and discover heritage in Kathmandu better than any other book as you make your way around. Find places to see in Thamel, before discovering new sites in the old city as you take quieter routes to the world heritage site of Durbar Square - once there you will rediscover places in the old square long forgotten by others.
For heritage enthusiasts there's an incredible array of walks not written anywhere else to enjoy. These include locations in Hadigaun, Jaisidewal and even the sides streets of Maru Tol. Further afield you'll revel in the details of Golmadhi Tol in Bhaktapur and delight in discovering the ancient site of Chyasal in Patan where Kathmandu really began!
For anyone who already thought they knew Kathmandu - be prepared to rediscover those old favorite world heritage sites and discover the undiscovered of Kathmandu's unique hidden history.

Now available in print this is your chance to make your visit to Kathmandu truly unique! Prepare to discover the most original & detailed Heritage Walks in The Kathmandu Valley!
Please note if you purchased the first edition, the second edition is nearly the same. The main difference is I've updated any reconstructed buildings up to 2021 and it's now available through international distribution channels.
Buy it now! $29.99

Also available on Amazon.com / UK / DE / Barnes & Noble / Book Depository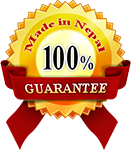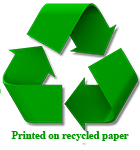 Secure https checkout
Multiple payment options available including PayPal
Multiple delivery/tracking options available
Express delivery available ( 4-5 days)
No registration required
No spam follow-ups
*Due to local postal service issues we recommend delivery only via express within the continents of Africa, South America & the Middle East