Lemon Prawns from Sabah, Malaysia, my first and last bite!
Have I saved the best for last? Perhaps I've saved the sweetest, and most unusual prawn dish I've ever had. This is indeed the last in this series of Food from Sabah Malaysia, which has a nice twist as this was the first meal I had in Sabah.
A strange one too!
Is it me, or is the idea of lemon prawns something like this:
"Fresh prawns sautéed in garlic and served with fresh lemon"
or maybe
"Fresh prawns doused in dribbles of tangy fresh lemon juice"
What was presented to me, more than once, when choosing Lemon Prawns in Sabah was a whole new experience in "Lemon" anything. And, rather strangely fantastic.
Lemon prawns like you've never tasted them before
Imagine those fresh from the sea that morning meaty prawns. Now imagine them being covered in a thick sweet lemon curd! Yes, lemon prawns for some fair reason in Sabah seems to bypass lemon chickens delicate flavor. Instead they are dived straight into thick sticky sweetness.
More a desert than a main meal it would seem. The sweetness is akin to lemon cheese cake. And, for some unknown reason it tastes incredibly good! Albeit very rich.
So, if you see lemon prawns in a menu in Sabah Malaysia, keep in mind you might not be wanting desert afterwards!
Last is this series
I hope you've enjoyed experiencing some of the real food in Sabah Malaysia along with me over the past few months. It's a little different in the sense that what you've seen here, is what I really got when traveling in Sabah. No fancy lighting, no expensive restaurants, just real everyday food I've come across and eaten.
Next week is the start of the holidays, I'll have a big living in Sabah article followed by a holiday special food post.  Following which I've written up some really great topical articles about this journey and the end result. Then in the new year it will be a new country …  more on that in the days ahead.
One other thing …
My seasonal newsletter will be out in a few days. I've a special little holiday gift for everyone, a behind the scenes look at the André Brugiroux' interview, my private journal updates and lots more insider info you don't get live here. Signing up today would be a good idea!
---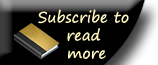 Sign up to my  members newsletter here. (don't forget to check your mailbox and confirm!) 
---

This is an additional post and one of a series highlighting Food in Sabah, Malaysia