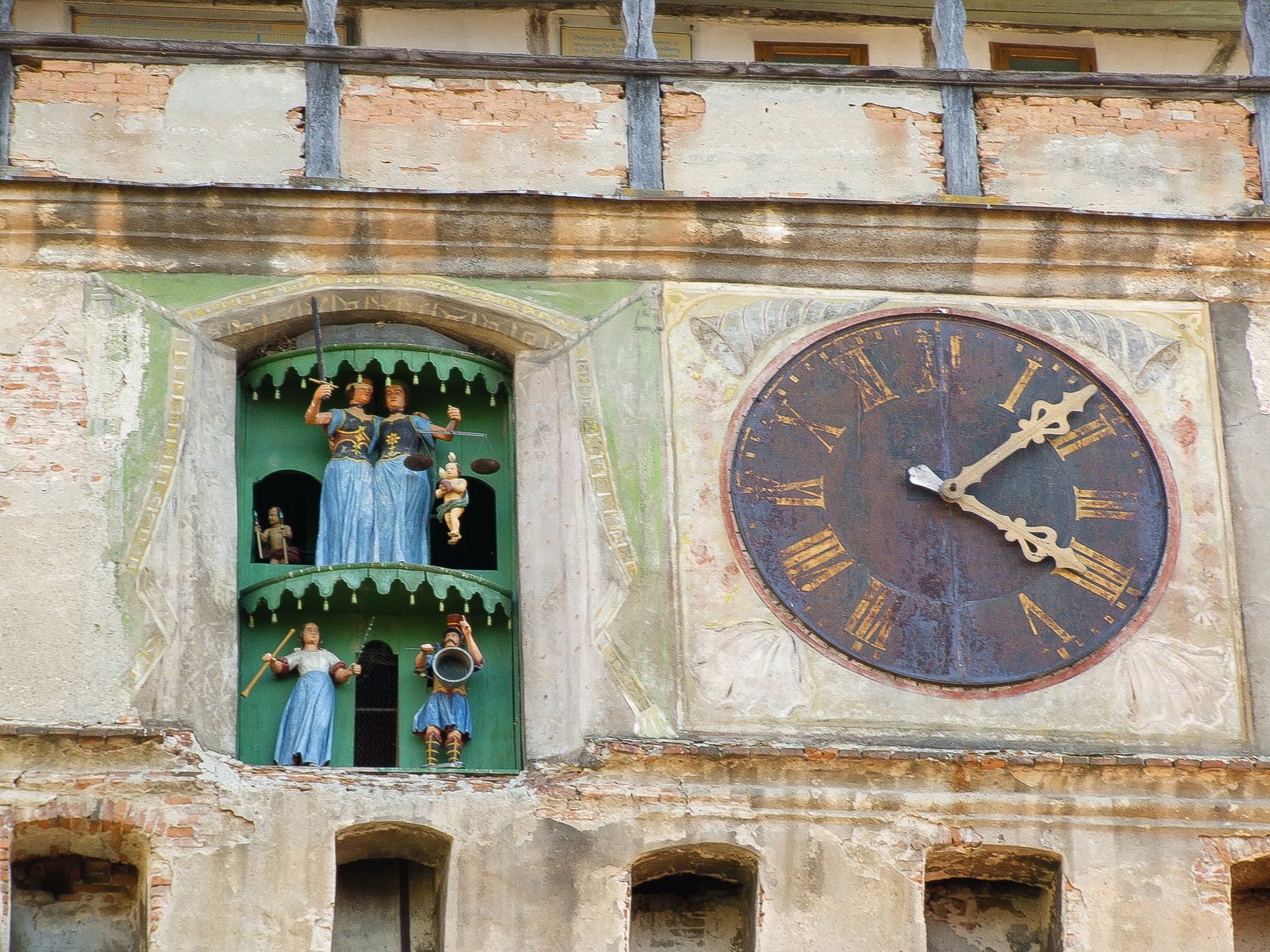 Photograph of an artistic clock in Sighisoara, Transylvania, Romania
While Romania is known for it's breathtaking landscapes, mountains and forests one under looked appreciation has to be for its medieval architecture and culture. This is often overshadowed by the countries historic ruler Vlad Tepes, or Vlad the Impaler. Son of the ruler of an area once know of Wallachia, Vlad Dracul. The area would later become known as Transylvania and join Romania.
It goes without saying that both Vlad Tepes, his father and Transylvania would go on to become the inspiration behind Bram Stokers Dracula legend and horror story. It's here in Sighisoara that Vlad Dracul lived in exile for a period. It was also where his son Vlad Tepes was born. You can still visit the house where they lived.
Aside from these famous residence Sighisoara itself has a treasure trove of heritage to enjoy. Moreover the residents rejected the planned commercial "Dracula theme park" that was once proposed for the area due to the high chance it would destroy the towns artistic, historic and cultural past.
The clock tower
Throughout eastern Europe clock towers are often decorated or built with various artistic and cultural additions. In this case beside the clock face are several figurines depicted scenes from the old town. At the bottom level are two musicians.
While at the top are two ladies who very much look like an interpretation of the scales of justice. One is blindfolded with a sword while the other holds a scales with baby. To the rear are slightly smaller figures.
Every year during the holidays I publish 12 days of photographs from around the world. It offers a short break from the hustle, bustle and stress this time of the year can often bring. A collection of photographs from my journey that will hopefully distract, inspire and show you some unique and interesting places. I hope you enjoy!