The Durbar Festival in Kano
The Durbar festival is an annual event that marks the end of Ramadan in the Muslim faith. This is one of Africa's most populous countries. It's also the world's 5th largest oil supplier. There's a virtual 50/50 split right down the middle of the country between Muslim and Christian Religions.
Kano is one of the largest cities in the North of Nigeria. The Durbar there is the biggest throughout the country. It's also one of the most traditional.
While boasting many "large" claims, Nigeria is a very difficult country to get a tourist visa to. Moreover, it's impoverished, corrupt and has a very bad infrastructure. This photograph is perhaps one of the best insights you'll get on the Horsemen aspect of the festival you will find.
The Horsemen of Kano during the Durbar
The word "Durbar" is Persian. However the festival was introduced in 1911 by Queen Victoria as region was a colony of Britain. The festival was introduced as part of a political object. Perhaps to appease the northern states with some grandeur.
Horses were a popular sign of royalty and wealth. The Emirs of Kano would ride them out along with their courts during the festival. The emirs would be in their finest dress along with the horses. It was and still is a show of importance.
The Durbar in Kano today
The world is a rapidly changing place. Today in Europe many celebrations are told to tone things down. Security and restrictions around the world are tighter. The ceremonies we can visit today may not be around in the next 50 years.
The Durbar Festival in Nigeria may also cease. Today is just a brief glimpse of section of the world I've visited and would like to share with you.
This is one of a selection of photographs from around the world brought to you over the holiday period to enjoy. You check out more from my gallery.
You can support this site by either purchasing a guidebook below or by booking a hotel room through a parter hotel (same great low prices for you, a little commission for me).
---
Get my Guidebook to Nepal & discover more than anyone else!
The most up-to-date, popular and dedicated guidebook to Nepal in the world. Take a look below and you'll find out why!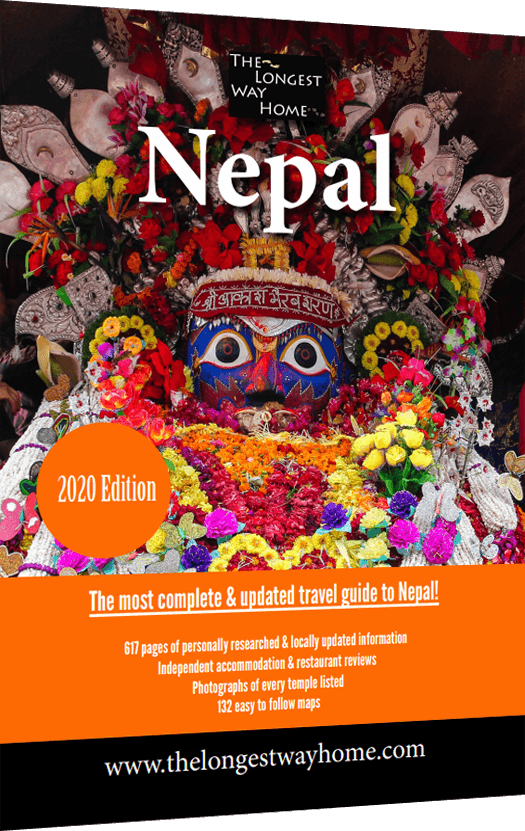 Find out more here!
---
Please take a moment to share this photograph using your favorite social network