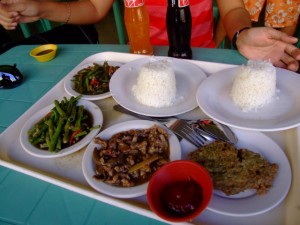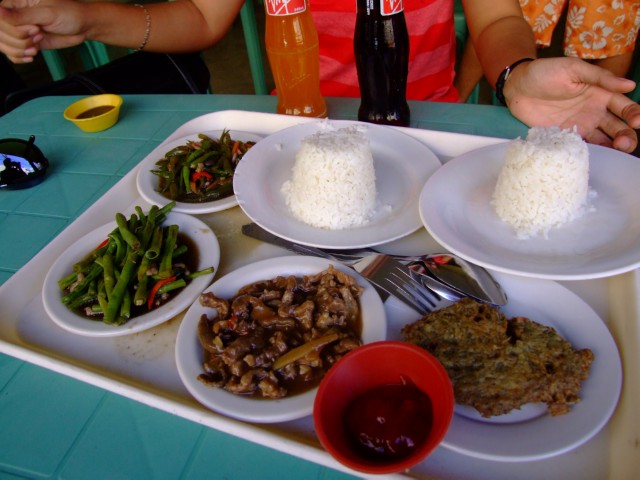 Cheap Student food in The Philippines
Following along with local places to eat: the photograph above is from a university canteen in The Philippines. Any good budget traveller will tell you this is where you go to get good, super cheap food.
Usually run by a staff of friendly mothers, the food often has a very homely feel to it. Very different to western school canteens. The selection is somewhat limited, but very fresh.
The above photograph contains beef steak, green beans in adobo, omelet, Filipino rice x2 and 2 soft drinks. The grand total for everything USD $2.
You'll probably be the only tourist ever served there, so be prepared for stares and gasps and giggles!
This is an additional post and one of a series highlighting Great food from the Philippines