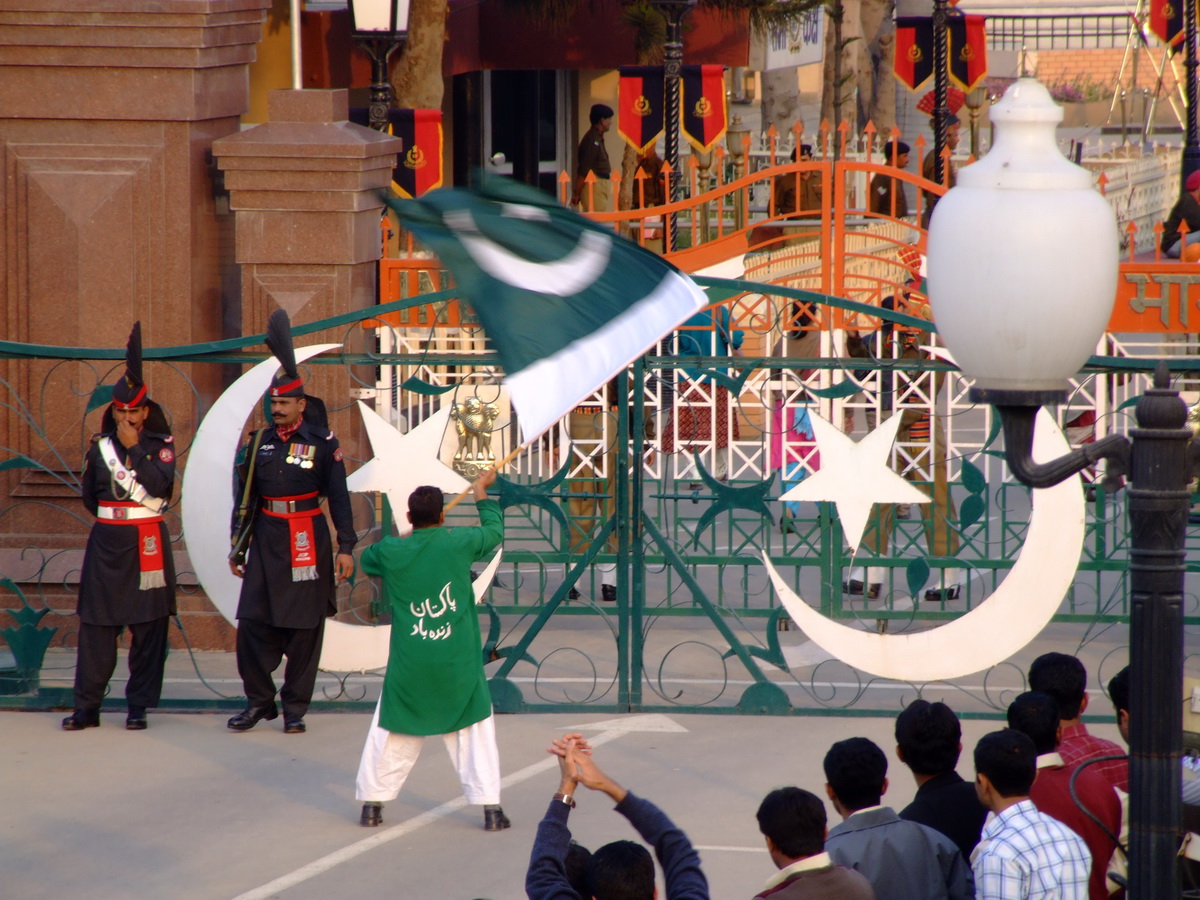 The Wagah Border ceremony between Pakistan and India
It's one of the last great official borders of the modern world. Close to both Lahore and Amritsar it's easily reached. A full guide to the Wagah border ceremony is here.
In todays dry boring borders of nothing but security checks and passport control watching the Wagah border ceremony is a restoration in the honor of nations.
The story behind the Wagah photograph
The best part of the story is in the link above. I was in Pakistan and crossing over to India when I first really discovered the ceremony. So much so, I extended my stay in Pakistan by a day to attend.
It's funny how the world changes. The pomp and ceremony between these to "rival" nations is strong but at the same time honorable. There is a border, it's often fought over. But here, it's all about pageantry.
It would be great if more nations could return to this sort of spectacle. The same army guards the borders …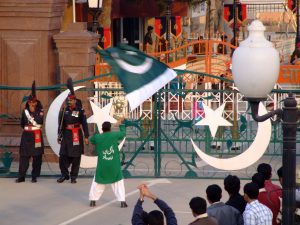 This is one of a selection of photographs from around the world brought to you over the holiday period to enjoy. You check out more from my gallery.
You can support this site by either purchasing a guidebook below or by booking a hotel room through a parter hotel (same great low prices for you, a little commission for me).
---
Get my Guidebook to Nepal & discover more than anyone else!
The most up-to-date, popular and dedicated guidebook to Nepal in the world. Take a look below and you'll find out why!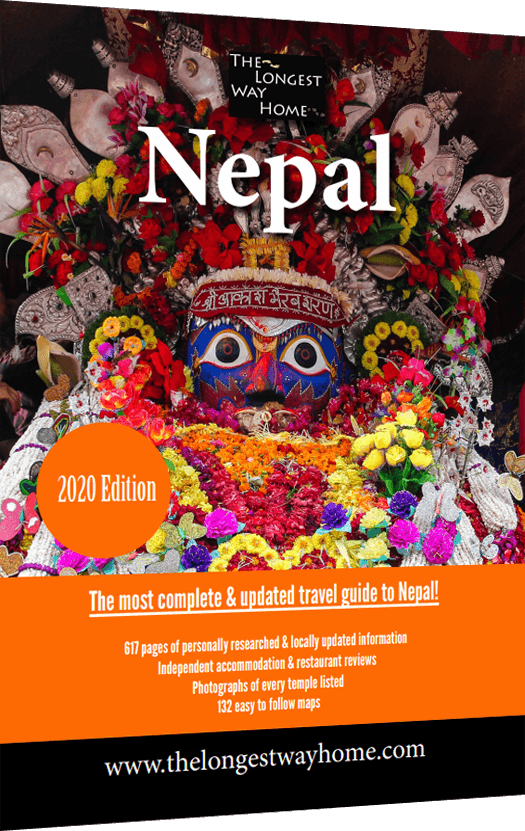 Find out more here!
---
Please take a moment to share this photograph using your favorite social network