Buy it now! $31.65
Tracking & express delivery available!!


Look inside
654 pages of personally researched & locally updated information for all budgets!

Book details:
Dimensions: 5.5"x8.5
Weight: 650grms 3rd Edition
Pages 654

---

"the most comprehensive guidebook to Nepal" - Nepal Tourism Board

---
This is the best paperback Guidebook to Nepal
Explore Nepal like never before with this fully comprehensive & up-to-date paperback guidebook to this epic country filled with adventure.
»

A better print guidebook (3rd edition): Take advantage of easy step-by-step walkthroughs & gps pinpointed maps like no other guidebook before.

»

Discover what others miss out on: Know exactly what temple, building or trek you are looking a with over 984+ photographs!

»

More than just the top attractions: includes

All of the Kathmandu Valley

, DIY old city heritage walks, every Durbar Square, city markets,

Bhaktapur

,

Patan

,

Boudhanath

, plus

Chitwan

,

Bardia

,

Panauti

,

Dhulikhel

,

Nuwakot

,

Pokhara

,

Eastern Nepal

,

Everest / Annapurna trekking routes & more ...

, find out what to buy & where to shop, the best trekking preparation, independently recommended agencies, local & private transport, tour activities, travel itineraries, tourist visas, shipping agents for souvenirs, hotels & restaurant reviews plus so much more

»

2015 Earthquake/2019-2021 COVID-19: Contains the best updates on what was destroyed in the earthquakes, including which temple is currently being renovated with locations listed on maps, treks to avoid etc. COVID-19 entery requirements, what's open & what to expect.

»

Save your money: Learn what's important to see and what can be skipped if you're in a rush.

»

See your trekking routes: This is the only guidebook which let's you see photos of everyday on every trek route in the book. Find out what a trek is really like before you go & what to expect when you arrive!

»

Save time: Enjoy easy to follow DIY walking routes through Kathmandu, Bhaktapur, Panauti, Patan, Dhulikhel & treks - no other guidebook in the world delivers on heritage like this one!

»

Descriptive photos & maps: over 654 pages, 984+ photographs, 123 maps & 5 compound diagrams used to show you exactly where you are & what you are looking at. Plus exclusive duel maps with Himalayan Map House's award winning color city & trekking maps.

»

Eat! Find out the best places to eat in Nepal no matter your budget. Where to get the best cup of coffee when you need it. And where to grab a quick snack.

»

Sleep & save!: Read personally visited and independently reviewed accommodation from top hotels to budget guesthouses in every location listed with the best room rates already sourced for you!
Never before has there been a print guidebook to Nepal that will save you so much time and money without all the usual guidebook frustrations. Why?
This guidebook has been written and researched by a traveler for other travelers like you!
I've been living and traveling throughout Nepal for over 10+ years. I've basically "been there and done that" in Nepal several times over the years. I've used other guidebooks and know all the frustrations & let downs they can bring. So, I created something much better for you.
I currently write the most successful and factual online guides to Nepal in the world and have published print and digital guidebooks to Nepal for years. Working with teams of Nepali people this is now the 3rd edition of the best guidebook to Nepal in print.
I personally researched & wrote this guidebook. It is published by Himalayan Travel Guides - the same Nepali publisher of the great Himalayan trekking guides. This 3rd edtion is a special edition for 2021. With a global lockdown & disruption of postal services we've forged ahead with a new internatinal printing press to get you the very latest print guidebook in the world today. We are proud to be the only guidebook in the world who updated & published during the global pandemic.
This paperback edition is 100% orignal, published in Nepal & supports local Nepali people!
As such, the book was designed specifically for travelers in Nepal:
This book is the only guidebook to use near zero waste materials! Our trims are exact plus every book is printed as and when it is ordered so there is no wasteage or over printing.
This is the only guidebook in the world with duel maps. We have my gps-located maps throughout plus we've included Himalayan Map House's award winning city, regional and trekking maps!
Traditional note taking section at the rear of the book
This is the first and only guidebook in the world to cover locations in Eastern Nepal including step-by-step photographs with detailed instructions in getting around
100% designed and published in Nepal by Nepali people
Now shipping worldwide
From short-on-time day trippers looking to see the best and move on. To long-term culture or nature lovers wanting to really explore Nepal and make the most of their time. No matter your budget - If you are visiting Nepal then this book is a must.

You've worked hard for your trip and deserve the best! Make the most of your trip with this great print edition guidebook to Nepal!
Buy it now! $31.65

Also available on Amazon.com / UK / DE / Barnes & Noble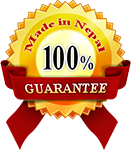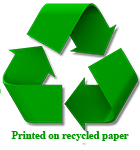 Secure https checkout
Multiple payment options available including PayPal
Multiple delivery/tracking options available
Express delivery available ( 4-5 days)
No registration required
No spam follow-ups
*Due to local postal service issues we recommend delivery only via express within the continents of Africa, South America & the Middle East