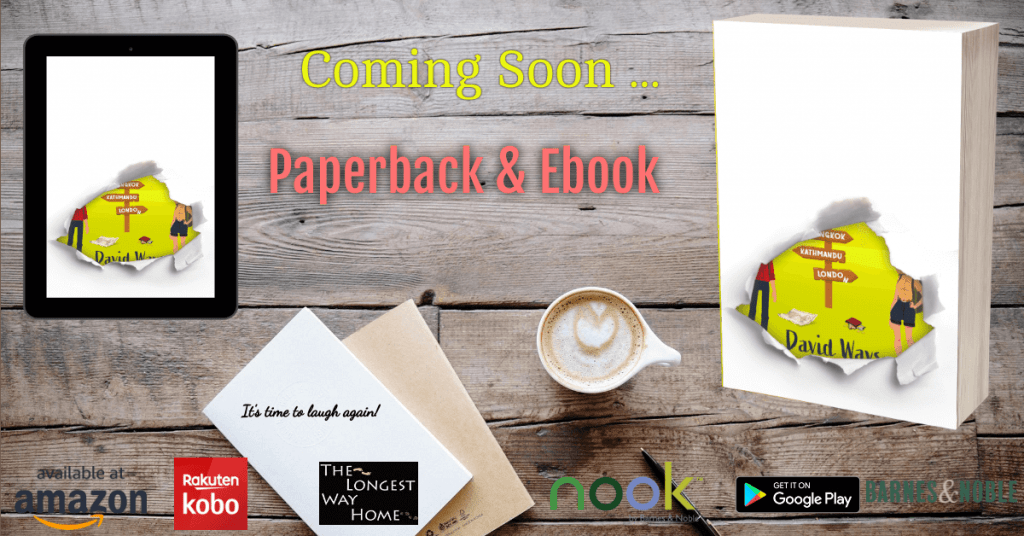 A sneak peak at my upcoming fiction book
I gave a brief hint on what I've been working on lately, last month. That was just a snippet. This is more of sneak peak at the book. And some sneak peak snippets and FAQs.
What is it? A book (fiction)
What type of book? A travel humour book … Rated R
What is it not? It's not a guidebook
What's the book about?
Ever wonder how a boy who thinks he's a man becomes a … man?
Wait … that's a comedy, it sounds like a coming of age story? Nope, it's humour or satire with a little bit of growing pain thrown in there. However, I know not everyone has the same sense of humour as I do. For example I don't particularly like romantic comedy. Most people don't like satire. I do. This is firmly satire.
Satire: the use of humour, irony, exaggeration, or ridicule to expose and criticize people's stupidity or vices, particularly in the context of contemporary politics travel and other topical issues.
Why did you write a book with controversial humour like a satire? The last few years have been pretty grim. I needed to laugh and I ran out of good books I like to read. So, I wrote one.
So it's not politically correct? If you get offended easily, it's not a book a for you. If you like to laugh at dubious vices, be entertained at misfortune, grimace at antics, and enjoy a colourful set of characters in a fast page turning book – this might well be for you.
Show me more …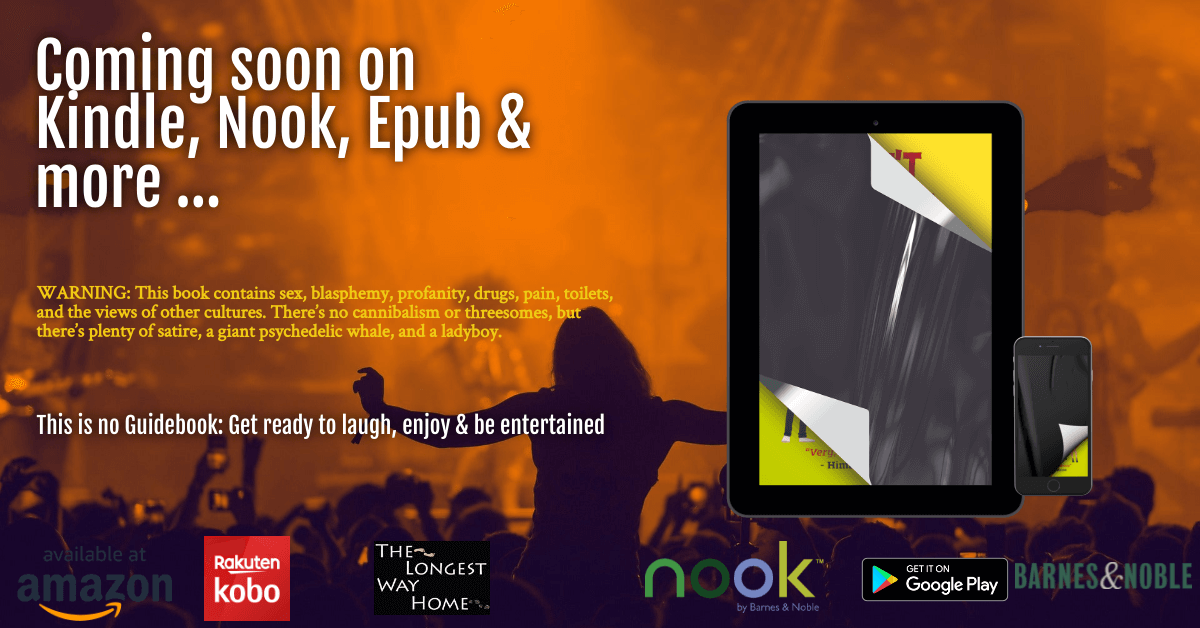 Nope, sometime around the 20th of April all will be revealed as the book will be officially released then. I'll post that update right here. There will be a book trailer video, full reveal, all the details about the book, links on where to buy it in paperback or as an ebook.
Plus …  my Instagram account will be handed over to the cast and crew from the book.
That's probably why the book comes with this warning.
WARNING: This book contains sex, blasphemy, profanity, drugs, pain, toilets, and the views of other cultures. There's no cannibalism or threesomes, but there's plenty of satire, a giant psychedelic whale, and a ladyboy.
Noted. Emm, it's a fiction book, how can the "cast" run your Instagram account? I'm breaking the 3rd and 4th walls.
The book breaks the 4th wall? Nope, I'm just having fun with it. That's why I wrote the book, so I can have some fun and laugh after the past few years. I hope it entertains people who like to laugh at things too.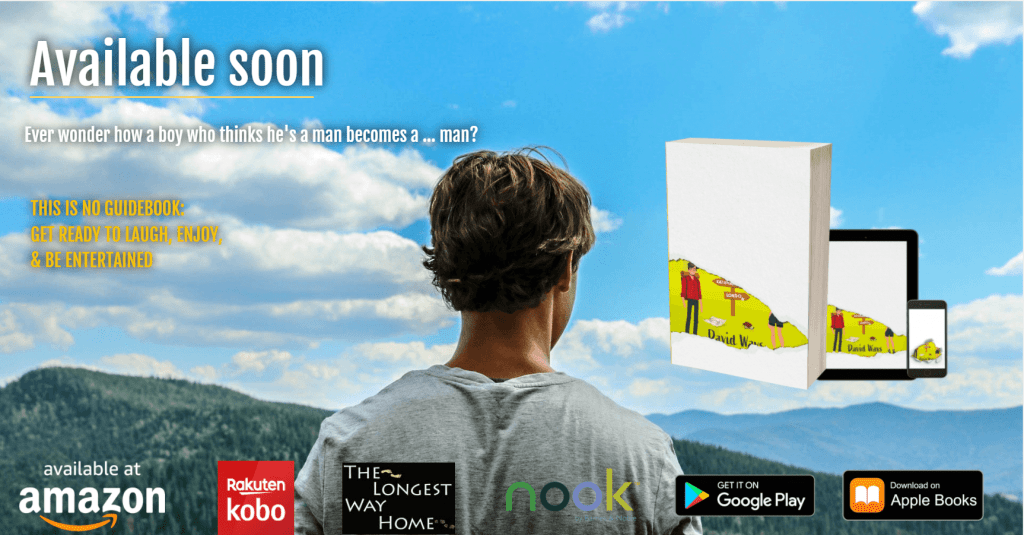 See you soon …