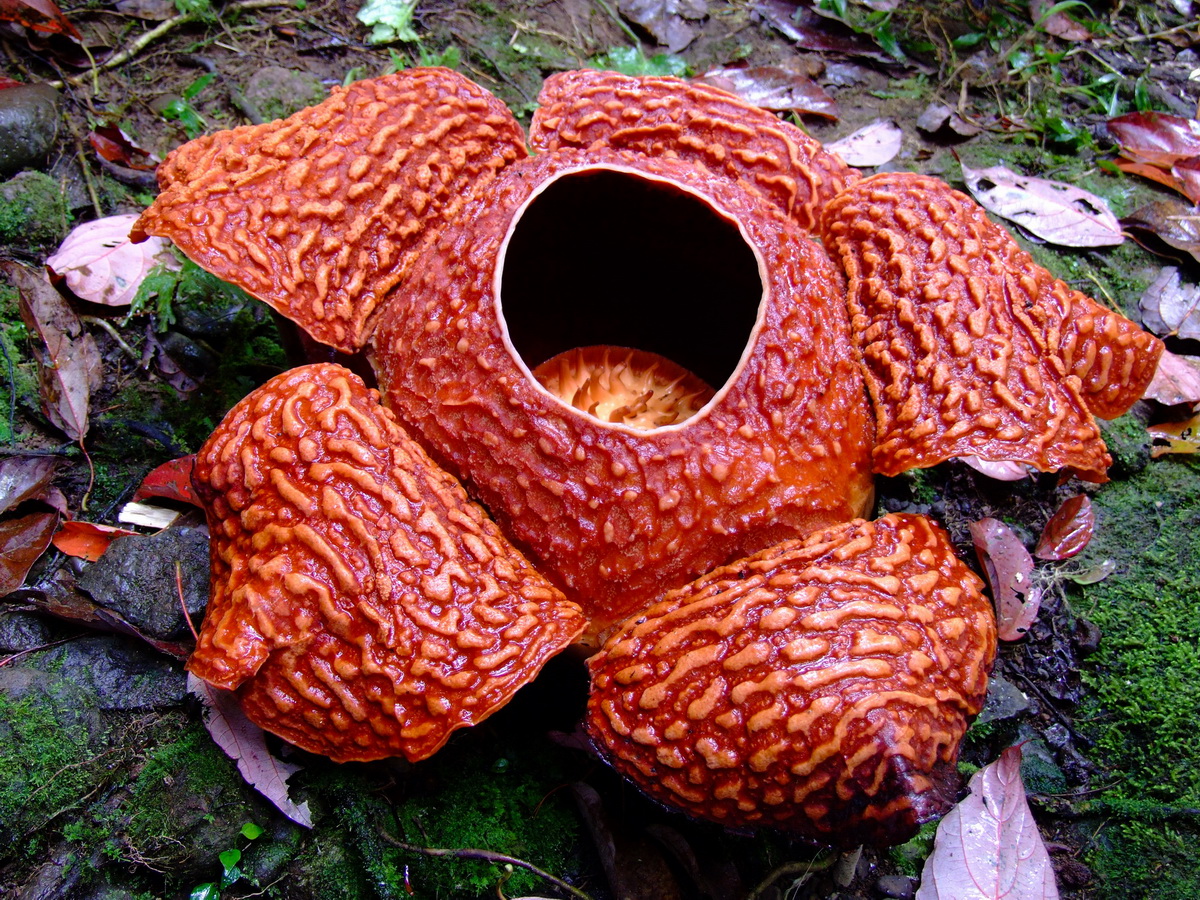 It's known as the world's largest flower – the Rafflesia
Found only in Indonesia, Malaysia, Thailand and The Philippines the world's largest flower is actually a parasitic plant. The largest Rafflesia's have been measured as 100 centimeters (39 in) in diameter and weighed up to 10 kilograms (22 lb). The plant had no roots or leaves, it lives on vine system attached to other vegetation. The Rafflesia blooms only once a year and this event is usually well received by all.
The Rafflesia is nicknamed the "corpse flower" for very good reason. Once it blooms it releases a smell not unlike rotten meat. This in turn attracts flies who help to pollinate it.
Where to find a Rafflesia
Both Malaysia and Indonesia have a similar species which is quite easy to find in national parks. The main issue is finding out the time of year they bloom. Some have tried cultivating the Rafflesia for tourists but again the once a year bloom only lasts a few days so timing is quite difficult.
In Thailand the Rafflesia can be found in Khao Sok National Park in southern Thailand. However this will also depend on the bloom. Moreover you will also need to hire a local guide and trek for 2-3 hours through a forest to reach one.

In The Philippines the only place to see a Rafflesia is on the virtual no-go island of Mindano. Sadly the large island is often the location for Islamic extremists along with a host of other radicals. Moreover the Rafflesia population there is quite small. Here's an article about the Rafflesia in The Philippines.
Every year during the holidays I publish 12 days of photographs from around the world. It offers a short break from the hustle, bustle and stress this time of the year can often bring. A collection of photographs from my journey that will hopefully distract, inspire and show you some unique and interesting places. I hope you enjoy!