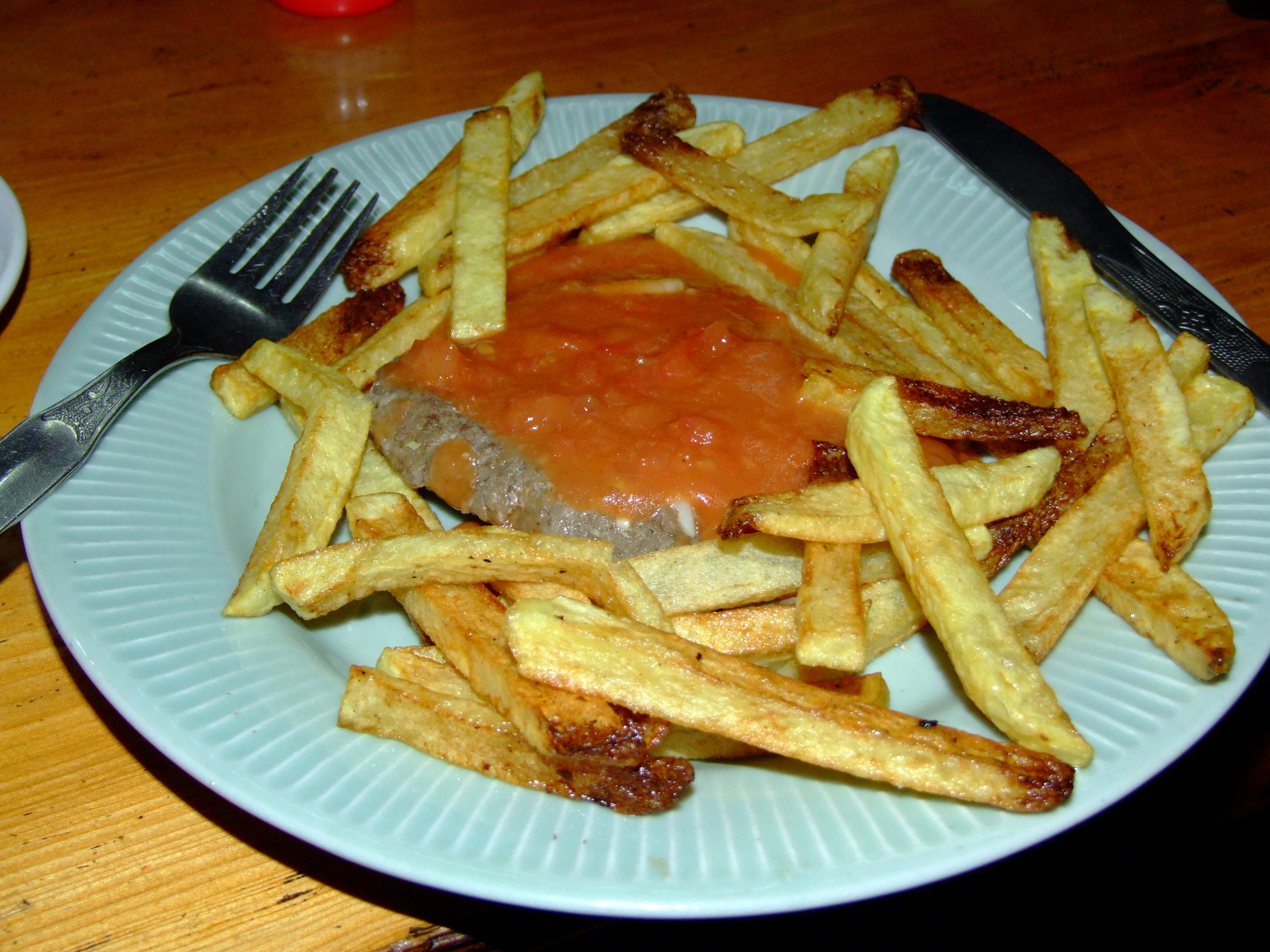 Are two dollar steaks still possible in Nepal?
No. The last two dollar steak restraunt ended in 2014. In the off-season if you really know where to go you can get a steak for around $4. And I've stopped asking now. In 2007 when I first arrived in Nepal I was blown away with the ease I could get a proper beef steak in Nepal. Considering the Hindu population and how the "holy cow" is revered I always found it a little intriguing.
Best of all the streaks in Nepal were delicious.
Today streaks in Nepal are still easily available in all the big cities. Even up a mountain on a trek! The prices vary wildly and are increasing steadily. So today, I'm saying goodbye to my old two dollar steak meal.
Where does the steak come from in Nepal?
Bangladesh via the Terrai region in southern Nepal. Bangladesh is mainly a Muslim country so there are no qualms in farming beef cattle and producing consumption beef for its own market. And, the international market. With exports silently flowing into India and not so silently into Nepal. Both mainly for the tourist industry.
The Terrai region in Nepal is a huge flatland area that's one if not the largest trading routes flowing in and out of Nepal. During strikes in this region it's not unusual for beef steak to be dropped from menus in Nepal along with many other foodstuffs.
What does a steak taste like in Nepal?
Excellent on all accounts. Yes there is some confusion over the cuts of beef. But generally speaking it's of high quality. The cooking of steak is done in many variations from frying to grilling and even roasting.
Ask for a filet mignon and you will probably get the same as a regular steak in mushroom sauce. That said in many dedicated steak houses you will have an entire menu with different sauces and cuts to choose from.
Where can you buy a two dollar steak in Nepal?
There was only one place that was serving a $2 steal in Kathmandu up until recently. It wasn't a dedicated steak house but a fast food outlet in Thamel. It's not a particularly great place, but popular with people coming back from bars at night.
Inside there was a Mexican steak and a regular cheese steak. One was the equivalent to two dollars the other two dollars fifty.
The cheese steak is the one you see in the top photo. It's was actually a huge portion and very filling. Today though I'm sad to say that after the tourist season ended the price stayed elevated. It's more like $4.00 now.
I made a fuss that it was no longer tourist season and the prices should come back, but it was a no go. The staff here change rapidly and so no one knew me. The head waiter guy did seem to remember the old prices though so I did get my last $2 steak there.
I've since discovered a far out cafe in Pokhara serving cheap steaks, but it's nothing as good. So while you can still get a $2 steak in Nepal the old saying of "tough as a two dollar steak" now holds true.
Other places to get steaks in Nepal?
Just about everywhere. I'm including some of the steaks I've had after a trek. It's a treat then. While the prices are high in standard. It's still only 5+ dollars.
Meanwhile in a 2018 update there is still a place in Pokhara where you can find a $3 steak. If you are willing to try then The Laughing Buddha still has them.
Need something a little bigger? A little later I'll introduce you to the mother of all steaks – the giant Chateaubriand Steak.
You won't believe this one!
Menwhile, there are plenty of streakhouses listed in my guidebook below.
This is an additional article featuring Nepalese food
Find out the best places to eat in Kathmandu:
Looking for restaurants and places to eat great food in the rest of Nepal? Check out my guidebook below!
---
Get my Guidebook to Nepal & discover more than anyone else!
Looking for more insider tips and information like this? Get the most up-to-date, popular and dedicated guidebook to Nepal in the world. Over 617 pages & 984+ photographs of every temple listed, daily guides on all the treks listed and so much more.
Take a look below and you'll find out why this beats all other guidebooks!