Ted Simon
Travel by motor bike over two generations!
Considering Ted Simon completed his first motorcycle journey in 1977 does that make him a great modern traveler. Well in my eyes 1977 is surely within the scope of modern, but moreover than that Ted Simon repeated that same trip some 25 years later which finished in 2003. And yes he was into his 70's at that stage. So That most certainly makes him a valid candidate, what's more Ted's story is more than just about getting on a motorbike and traveling, its about as inspirational as it gets!
Ted is a British journalist born in Germany. At the age of 43 Ted jumped up on his 500cc Triumph and headed off for 4 years of travel covering 78,000 miles through 45 countries with no support team, no cell phone or GPS satellite navigation. Heck no email or blog either. This was solo travel at it's most real.
Through Africa and the Atbara desert, relinquishing bribes at numerous country borders, prison trouble in Brasil Ted was a pioneer in the field of both motorcycle travel and overland travel. He really did boldly do where no one went before. In this day and age, that's not an easy thing to say nor accomplish.
But what happens when you've done such a big trip. Well, you write a book about it. Back then it wasn't so much Print on Demand and Blog lifestyles but it was publishing houses looking for a good story. He had one and it was published. "Jupiters Travels: Four Years Around the World on a Triumph".
Retracing your travels 25 years later
After a little rest, 25 years, Ted did something that I can truly admire and appreciate. Do you remember your first solo holiday to that beautiful place that inspired you in your youth? Well, I do. Ever wonder what it would be like some 25 years later? How much would it have changed? Well, Ted wondered that. At the age to 70 Ted set off on his BMW to retrace his steps.
Through Africa, around the Americas, through New Zealand and Australia, and across Asia to Europe Ted retraced his steps. For anyone who had truly traveled could you imagine what this would be like? The past revisited. Memories of people no longer there, places changed beyond description. New wars, and some old ones - friends past and present. New Technology and lost memories reborn. He completed the trip and set pen to paper once more for "Dreaming of Jupiter: In Search of the World--Thirty Years On"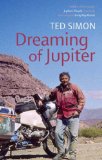 Ted and his travels have inspired both travelers and motorbike enthusiasts the world over. I will freely admit to never hearing about Ted until meeting up with a biker in Iran last year who told of Ted's adventures and mentioned the more publicized travels of Ewan McGregor and Charlie Boorman who were inspired by Ted. What's a little sad is that I have read criticisms of Ted's travels in today's context. Both from bikers and travelers. Why? Well they forget it was a travel adventure in the late 70's not in 2008. It was a different world. Just like 2008 will be very different in 25 years time.
Looking back we may not be able to appreciate the difficulties of not being able to pick of a cell phone or tracking our location on GPS like Ted. Ted's compared what 25 years can do in travel. Here's his blog - Jupitalia
Was this page helpful to you? If so please tell others!