On April 25th 2015 a 7.8 magnitude earthquake devastated Nepal. Many of the Kathmandu Valley's historic monuments, buildings and temples were either completely destroyed or damaged. This page contains a list of temples that were either destroyed or damaged.
This page has been updated regularly. To produce a complete inventory due to the huge humanitarian relief effort and determining what was a damaged temple or collapsed was quite exhausting. The Digital Archeology Foundation spearheaded a project to digitally preserve the remaining temples in 3D due to a lack of historical documentation, maintenance and issues surrounding the protection of these buildings.
Between 2016-2018 there has been reconstruction work on temples that were either completely destroyed or partially. Most of this is in Bhaktapur Durbar Square and Patan Durbar Square. Sadly Kathmandu Durbar Square has become embroiled in a bureaucratic quagmire alongside Kathmandu city itself. However, in 2019 Kathmandu Durbar Square finally became reconstruction in earnest.
Many of the temples destroyed or badly damaged in Kathmandu city were located in Kathmandu Durbar Square. It is also called Basantapur durbar square. Durbar Square litrally means a "Place of Palaces." Kathmandu durbar square was originally formed from the palaces and courtyards of the old Malla and Shah kings dating back to the 15th century.
Outside of Kathmandu Durbar Square many temples and buildings survived with only minor damage or cracks. These include Boudhanath and Swayambunath. Let's take a look at Kathmandu Durbar Square's damage first.
---
Kathmandu Durbar Square suffered greatly in the earthquake. There are however several iconic temples and buildings that have survived. These include Kumari House, Taleju temple and Jannath temple.
Kasthamandap
Completely Destroyed. The very building that gave Kathmandu its name has been destroyed. It will have to be completely rebuilt. There was a plaque inside Kasthamandap that dates to 1048 which was enough to make it one of the oldest buildings in Nepal. It is now embroiled in a quagmire of discussions between the local community and authorities in regards to its reconstruction. Kasthamandap reconstruction was finished in December 2021.


Maju Dega & Narayan Vishnu Temples
Completely Destroyed. In the foreground is the mighty Maju Dega temple that once dominated Durbar square, it was obliterated. In the background is the three-roofed Narayan Vishnu temple which was nearing reconstruction. It too was completely destroyed.
Trailokya Mohan
Completely Destroyed
. Built in 1680 the Trailokya Mohan has been completely destroyed. All that remains is the highly detailed stone Garuda kneeling before it. Rebuilding has started and is due to be finished in 2023.
Krishna (Chasin Dega)
Old Drums
Kakeshwar Temple
Completely Destroyed
. A simple three-tiered Vishnu temple, the other that stands out has a white chedi at the top. Originally built in 1681 the Kakeshwar temple was rebuilt after the earthquake of 1934. Today it's been rebuilt.
King Malla's Column
Shiva Prabati Temple
Mild Damage
. The rectangular temple made of brick and wood with two stone lions guarding it. This is Shiva Prabati Mandir or Nawa Jogini and it's highest temple of ritual worth and power in Durbar Square. Cracks now apear in the building but it is very repairable.
Gaddi Baihak
Partially Destroyed
. With its strong white columns a European influence is obvious. It was during the Rana period, where there was a strong British presence, that this building was erected in 1908 to serve as a reception hall to foreign dignitaries. The souther facade collapsed however the front of the building remains intact but with many cracks. It was rebuilt and reopened in 2022.
Basantapur Tower
Dharahara (Bhimsen Tower)
Completely Destroyed
. (Located outside Durbar Square) Dharahara or Bhimsen tower was a nine-storey building constructed in 1832. On a (rare) clear day it offered views across the city. Currently involved in gridlock discussions about whether to turn the area into a shopping zone or historical area. Reconstruction was completed in 2021.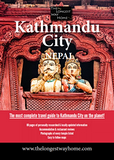 Temples/buildings that survived the earthquake in Kathmandu Durbar Square
Kumari House, Bimaheshwor Temple, Kabindradpur Sattal, House of the Priest, Kal Bhairab, Kabindra, Mahhendreshwar Temple, Taleju Temple, Vishnu & Indraha Temples and Jagannath Temple are all still standing safe. The inner palace was re-opened in 2017 but remains partially damaged..
A complete list of all temples in Kathmandu city including map locations and alternative places to visit is available in my guidebook to Kathmandu city
---
Patan's temples suffered a lot of damage. Most of it occurred in Patan Durbar Square. Cracks and breaks are showing on many buildings around the square. In 2017 a massive reconstruction effort began. In 2018 much of the area is adorned in scaffolding.
To the north there was good news as the Golden Temple remained intact. Likewise the Kumbeshwar Temple Complex has survived though the main temple is leaning slightly.
To the south the Machchhendranath temple remains relatively unscathed. Kumari house to the west is also safe.
Hari Shankar
Completely Destroyed. One of the most outstanding temples in Patan. Built in 1706 it is dedicated to Shankar Narayan deity who is half Shiva and half Vishnu.


Mahaboudha temple
Damaged (repairable)
. Nicknamed the temple of 1008 Buddha's it was constructed in 1556 by a devotee who wished to honor buddha. It took two generations to complete it. The exterior building is fine. However, the temple itself has cracks. It is repairable.
Kumbeshwar Temple Complex
Damaged (repairable). Legend has it that this complex is where Patan or rather "Lalitpur" got its name from. This complex contains several buildings and temples. Many of these buildings survived with minor damage. However the main Kumbeshwar temple tower now stands at an angle and needs repairs before it topples over.


Keshab Narayan Chowk
Damaged (repairable)
. In the center is a temple/shrine to Narayan and the Patan Museum. The building itself is still standing but has several cracks and interior damage that need to be repaired. However, the temple/shrine itself is fine.
Vishwanath Temple
Damaged (repairable). Dedicated to Vishwanath, a manifestation of Shiva. It was built between 1676-78. There are cracks in the outer stucco and the inner brickwork. It has been repaired and completed in 2022.


Bhimsen Mandir
Damaged (repairable)
. Built in 1680 at a time when all three kingdoms in Nepal were at peace. It's dedicated to the Newari god of traders. There are exterior cracks. The pillar and fire pit in front of it still stand. It was repaired in 2021.
Jagan Narayan
Completely Destroyed. The oldest building in the square which had two stone lions guarding it at the front. Dedicated to Vishnu/Narayan it was built in 1566. It has been rebuilt in 2020.


Chyasin Dewal
Damaged (repairable)
. The attractive octagonal solid granite temple was built in 1637-47 by Siddhi Narasimha. It is dedicated to Krishna. Though supported by scaffolding, it is repairable.
Sundari Chowk
Damaged (repairable). There's a courtyard that still contains fabulous woodwork and a sacred stone. There's a royal bath complete with basin and a gilded spout. The rear of this Chowk has been destroyed but the rest remains intact and repairs are underway. Most of the repairs have now been completed.


Degutalle & Taleju Temples
Damaged (repairable)
. Degutale Temple is the tallest in the square and was built in 1597 before being rebuilt again in 1641 before being destroyed by fire in 1654. The current building was erected in 1661 and suffered minor damage. Behind it is the very ornate octagonal temple to Taleju. This temple was rebuilt in 1671 after the fire of 1654. The top tier roof fell during the 2015 earthquake. Both buildings are repairable
Temples/buildings that survived the earthquake in Patan
The Golden Temple, North Stupa, Kumari House, Krishna Mandir, Shikarra Temple, Chyasin Dewal, Bishwakaram Temple, I Baha Bahi Monastery, Machchhendranath Temple and Uku Bahal all survived.
The majority of Patans temples have survived though nearly all in Durbar Square took some damage. A complete list of all the temples in Patan including map locations is available in my guidebook to Patan city
---
Bhaktapur's suburbs took more damage than any of its three main squares. The iconic Nyatapola temple and most of Taumadhi square remains standing. Dattatreya Temple in Dattatreya Square is also relatively unscathed.
However, Bhaktapur Durbar Square did lose some icon temples and buildings
Vatsala Durga Temple
Completely Destroyed. built in 1672 by King Jagat Prakash Malla this beautiful stone building was a favorite for many people to sit out on and watch the sunset in Bhaktapur durbar square. It is no more than rubble now. There is a unique initiative whereby you can donate funds to the rebuilding of the Vatsala Durga temple (the donations are completely transparent). Reconstruction was completed in 2021.


Fasidega temple
Completely Destroyed
. Originally destroyed in the big earthquake of 1934 it was hastily rebuilt in 1936. It's been called the ugliest temple in Bhaktapur due to its simple restoration work. Today it's no more. Repairs will be underway in 2018 and completed in 2022.
National Art Museum
Mild Damage (repairable). Once known as Malati Chowk the western end of the royal palace now houses the National Art Gallery. Inside there was some damage to items. However the exterior has only minor damage. This damage was repaired in 2017.


Taleju temple
Mild Damage
. Said to be the oldest remaining part of the palace. Entry is strictly for Hindus only. The temple received only mild damage. THis damage was repaired in 2017.
Rameshwar Temple
Mild Damage (repairable). A Red-bricked temple in Gum Baja style dedicated to Shiva. It is an open shrine surrounded by four pillars in Bhaktapur Durbar Square. Currently on the list for being repaired next. Repairs were completed in January 2019.


Til Mahdav Narayan Temple
Partially Damaged
. One of the oldest temples in Nepal and an important place of pilgrimage in Bhaktapur. An inscription inside read 1080 AD. This is backed up by the image inside it which had 12th century stylings Repaired have been completed.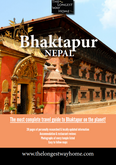 Temples and buildings that survived the earthquake in Bhaktapur
The majority of Bhaktapur's temples have survived. A complete list of pre-earthquake temples including map locations is available in my guidebook to Bhaktapur
---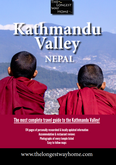 Other Temples and buildings that survived the earthquake in the Kathmandu Valley
The majority of the Kathmandu Valley's temples have survived. Though the majority have sustained some form of minor damage. As a tourist one would not notice most of this damage
Swayambunath (Monkey) temple survived with only a few cracks though Anantapur (one of the large white chedis) was destroyed it is quite repairable.
In Boudhanath damage is minimal. The Boudha Stupa itself has only one large crack at its base which is very repairable and some metal work got damaged. Throughout 2016 the stupa was completely renovated and repaired.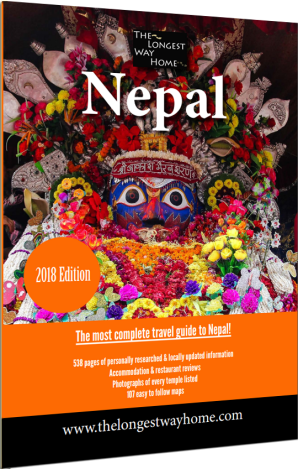 In Pashupatinath damage was again minimal. Jayabageshwari temple has some damage. However Pashupatinath and the ghats are undamaged.
You can read more about the temples of Kathmandu Valley in my exclusive guidebook to the Kathmandu Valley. Or for a complete look at all temples, monuments and buildings my guidebook to Nepal.
---
Restoration of the Kathmandu Valley Temples
Soon after the 2015 earthquake the Nepali Prime Minister announced that all the ruined temples would be restored. That's a noble but ambitious statement. The truth of the matter is many of Nepal's historic buildings have needed restoration for many years, let alone structural reinforcement. The responsibility lies with the Department of Archeology. The problem has always been a lack of funding and sharing of areas with local municipalities .
Though tourists saw a near year on year increase in entry fees few saw any improvements. Allegations of corruption and slow moving red tape have always gone hand in hand.
Over the past few decades many temples have been restored using private donations and funds. Examples include Swayambhunath and Chyasalin Mandap.
Here you can read more about Nepal's Department of Archeology's plans and how the Digital Archeology Foundation is working to preserve the remaining temples throughout Nepal.
This page is an ongoing project. If you'd like to help please contact me with details of destroyed temples or buildings. All these buildings are included in the book Kathmandu Valley Heritage Walks.