---
If you don't have insurance when traveling in Thailand then not only is your actual life in real danger but it will end up costing you your health and your bank account.
The obvious afflictions when traveling in Thailand are things like a sprained ankle or an illness like Malaria. I've seen plenty of people get sick in Thailand. The not so obvious are afflictions like motor cycling accidents, food poisoning, heat-stroke, appendix ruptures, skin infections and respiratory infections.
If any of the above happens to you in a country with little English or when you are away from a big city then there's a strong chance you will need to be medically evacuated.
If you are on a Thai island or up in the mountains and break a leg or succumb to a tropical illness then you'll need a helicopter or small plane evacuation. The minimum fee for a helicopter, plane or boat evacuation in Thailand is $3,000-$7,000. To fly you home can cost $25,000+. That's not including any hospital treatment or in-flight medical services.
There are good hospitals in Thailand but they are not free. All hospitals in Thailand make a lot of money from tourists in need of medical care. They charge a lot! Without travel insurance covering you then your bills can be astronomical.
Recently the difference between USA insurance companies and worldwide insurance companies have change considerable in regards to cost. Due to this UK/Europe citizens are better off with regional insurance mentioned below while USA/Asia citizens should stick to their regional insurance which is also mentioned below.

---
---
I've never been to Thailand without seeing at least one person get a tropical illness, stolen / lost passports and several having arms or legs bandaged up due to falls or motor accidents. I've seen small plane and several boat evacuations.
The most common ailment I see is a combinations of skin burns and broken bones. Renting a scooter or motorcycle in Thailand is not a safe activity due to road conditions and other drivers so accidents are very common. Falling off a scooter at 30 km or even 15km results serious cuts, burns and most frequently ambulance call outs.
I've seen a few sprained ankles and one broken foot from mountain treks and waterfall slips. If you are on a small island or in a jungle area then a boat or air rescue is often the only way to a hospital. Waiting it out is not an option with tropical heat, a lack of medical facilities and unhygienic conditions.
The list goes on.
Yes, taking proper safety precautions helps a lot in reducing the need for medical care when in Thailand. But the best safety precaution is ensuring you have good travel insurance.
---
---
I met Sara outside a hospital in Chiang Mai. Her right arm and leg were all bandaged up and she was in tears. Her boyfriend was still in the emergency room with similar injuries and lacerations to his scalp.
She was pale, in pain and distraught. She explained that the motorcycle had skidded along a main road on their day trip, they both tore skin from their legs and arms while he'd also torn his cheek and scalp from the road.
Sara thought the injuries were horrific enough but their biggest problem was that they didn't have travel insurance and needed to call home to have money sent out before they could be treated. It was going to cost them $2,500 which they didn't have on them.
The situation had gotten much worse though. The motorcycle was badly scratched and the motorcycle rental company wanted $3,000 to cover the cost. Worse again was the fact that they'd given the rental company their passports as a deposit.
Sara's boyfriend was released later from the hospital looking much worse than he was. The fact is they were both very lucky their injuries were not worse. However they were now faced with asking their parents to pay an additional 15% wire transfer fee from home to the hospital to cover all their costs. The next day they then needed to have more money sent out from home to cover the cost of the motorcycle as the rental company would not hand back their passports without them paying for the damages.
I remember looking at my own policy that night and was so grateful I chose a policy that covered me when I rented a motorcycle in Thailand. I've also used travel insurance for renting motorcycles in Thailand.
---
---
Most definitely, yes. What you really need to do is check the small print of your policy and make sure you are covered for A) Leisure activities B) Adventure activities C) Sporting activities.
Many travel insurance companies do not cover people for scuba diving up to 50 meters, trekking over 4,000 meters, motorcycling or even riding a segway! Considering many people come to Thailand just for some of those act ivies this is something your really need to have covered!
The best thing you can do is call up your insurance company and ask if you are covered for the activities you want to do.
For the UK and /Europe you are better to choose a regional travel insurer for the best for travel in Thailand as it offers the best value, while for the USA, Canada, Asia, and the rest of the world there's a wider range of travel insurance that offers the best value and coverage. Both should have add on's which allow me to do things like hiking, scuba diving to different depths e.g., 30 meters, 50 meters and even rock climbing.
---
---
World Nomads specialize in "travel insurance". They know what travelers in Thailand want and do!
Do they cover adventure activities in Thailand?

M

ake sure your policy

covers adventure sports & activities in Thailand. That's not all. If you decide you want to take scuba diving course and then want to try a higher depth then you can add that onto your policy. And, you can do that all online! Easy.




Can I extend my coverage if I want to stay longer in Thailand?

Plans change so getting flexible travel insurance for a just a couple of days, weeks or months.

I'm already traveling!

Can I get travel insurance?

Yes if you have already begun traveling in Thailand or another country then you can still get travel insurance.

Where can I buy it?

You can purchase travel insurance for Thailand right here for travelers from all over the world.
---
---
Residents of USA/Asia/Worldwide
Residents of UK/Europe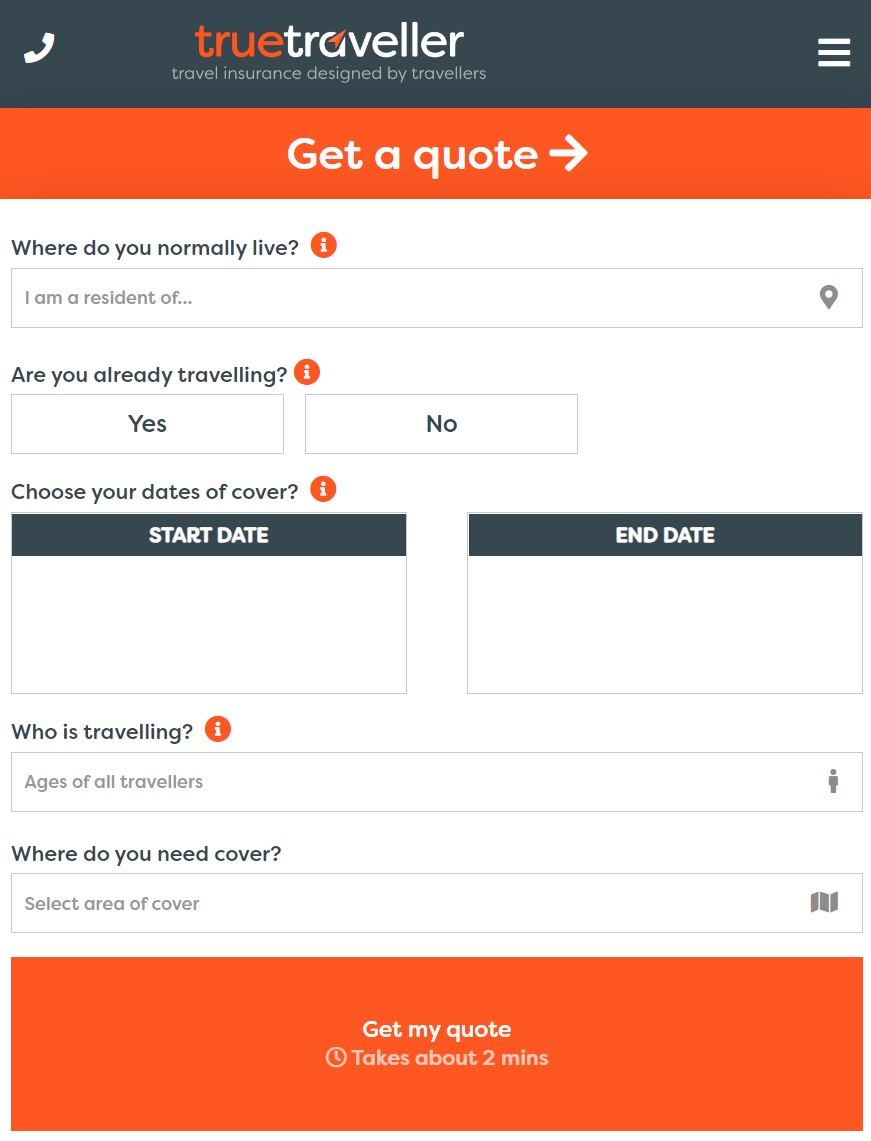 ---