---
---
Nepal's internet infrastructure is booming and struggling at the same time. Over the past few years mobile base stations are spreading out across the country, new telecoms providers are starting and Wi-Fi options are growing.
However Nepal's chronic electricity shortages and bad infrastructure are hampering internet connectivity. Expect frequent outages and slow speeds. However using a combination of Wi-Fi, MiFi and mobile can see you get most tasks done.
---
---
Nepal telecom (NTC): The national telecom company. You can now purchase a pre-paid NTC sim card that offers CDMA and 4G. You'll need a passport photo and a photocopy of your passport ID page. Internet is not that great though. But it does have the widest coverage.
Ncell: Formally known as Mero Mobile 50% of the company was sold to a Russian Telecom then in 2016 to a Malaysian company and it's now the premier mobile company in Nepal. To get a sim card you can go into any small corner store. Have a copy of your passport and sign up to get a card straight away. They cost 50 rupees. Avoid the expensive "tourist sim". In 2017 they started offering 4G in most major cities.
Smart Cell: This company has been around a while but never really took off. However in 2017 they rapidly began to expand and now offer 4g services in Nepal's major cities at good rates. It's not a great card to take trekking though as coverage is more limited than the others.
Ncell Mobile internet charges in Nepal:
Ncell offer the following mobile internet charges.
| | | | | |
| --- | --- | --- | --- | --- |
| Package | Price | Validity | How to subscribe? | Charge after package is over#  (for Prepaid) |
| 3MB | Rs. 6 | 24 hours | Dial *99091# | Rs. 6/ MB |
| 10MB | Rs. 30 | 30 days | Dial *99092# | Rs. 6/ MB |
| 40MB | Rs. 99 | 30 days | Dial *99093# | Rs. 4/ MB |
| 100MB | Rs. 199 | 30 days | Dial *99094# | Rs. 4/ MB |
| 300MB | Rs. 299 | 30 days | Dial *99095# | Rs. 4/ MB |
| 500MB | Rs. 399 | 30 days | Dial *99096# | Rs. 2/ MB |
| 1GB | Rs. 699 | 30 days | Dial *99097# | Rs. 2/ MB |
| 5GB | Rs. 1999 | 30 days | Dial *99098# | Rs. 2/ MB |
| 10GB | Rs. 2999 | 30 days | Dial *99099# | Rs. 2/ MB |
The above prices do not include 13% VAT.* Ncell mobile internet rates
NTC mobile internet packages in Nepal
| | | |
| --- | --- | --- |
| Package | Price | Validity |
| 10 MB | Rs.8 | 2 days |
| 50 MB | 35 | 10 days |
| 200 MB | 130 | 1 month |
| 500 MB | 300 | 1 month |
| 1 GB | 500 | 1 month |
| 3 GB | 1,290 | 2 months |
| 5 GB | 1,800 | 3 months |
| 10 GB | 2,800 | 6 months |
Smart Cell internet charges in Nepal

:

Smart Cell offer the following mobile internet charges.
| | | |
| --- | --- | --- |
| MRP | Data Volume | Validity |
| 499 | 10GB | 30 days |
| 399 | 5GB | 30days |
| 229 | 3GB | 15 days |
| 146 | 2GB | 7days |
| 31 | 500 MB | 24Hrs |
The above prices do not include 13% VAT * NTC Mobile internet rates
I should point out that NTC data consumption in not accurate by far compared to NCELL or Smart Cell. On average when a phones own monitoring system records 600MB consumed NTC say 1GB has been consumed. So watch out!
---
---
There are an increasing number of USB dongles and mini-Wi-Fi masts becoming available with "high speed" or "broadband" internet packages. Sadly it's not that good and they simply use mobile data speeds.
Nepal Telecom's EVDO (skypro) offers a USB stick for 2200 rupees. The packages then costs 2 GB - 760 rupees, 5 GB - 1700 rupees and 10 GB - rupees 2,400.
Again, don't expect the promised 3MB speed. Expect everything from 10kb to 1MB.
To purchase one ask around in mobile stores rather than Nepal Telecom offices.
---
---
NTC offer the best 4G coverage in Nepal however it is limited to the Kathmandu Valley and Pokhara. NTC, have a horrible track record of using up more of your data than your phone says you've used.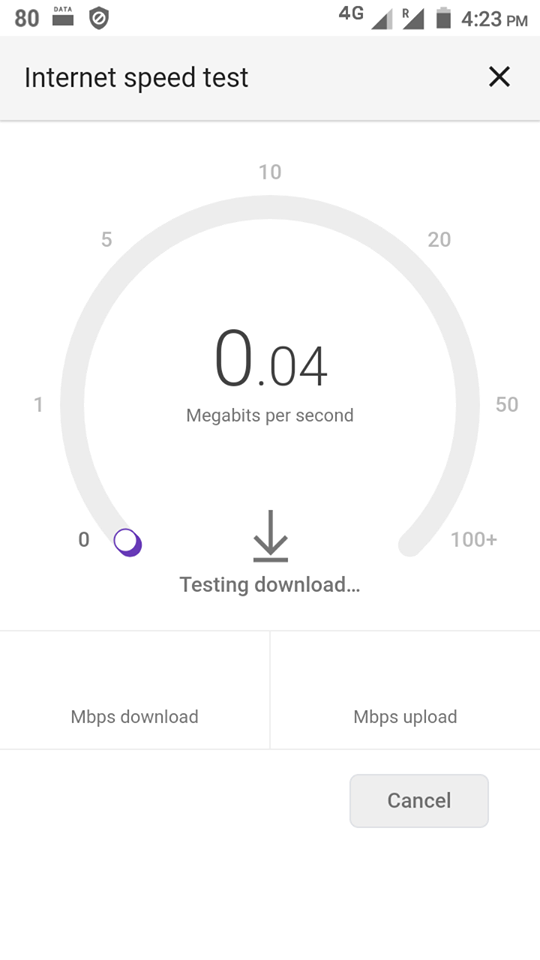 4G speeds in Kathmandu can reach up to 10Mps on both networks. Outside of those areas and the speed drops... tremendously.
All mobile networks in Nepal claim 4G and nationwide coverage which is not at all true. The reality is 4G exists in most of Kathmandu, parts of Pokhara and in parts of Chitwan. After that it's 3G at best.
NCELL released their 4G network throughout the Kathmandu Valley. It's also active in Pokhara. The speed is not so great but at least the data consumption is accurate.
Smart Cell have 4G in Kathmandu city, Patan, Bhaktapur and Pokhara.
4G in Nepal
Kathmandu Valley

Pokhara

Chitwan

Rest of Nepal (cities)

Trekking Regions
It's highly recommended that you install an app on your phone to monitor your mobile internet traffic. Every year at least one of the networks seems to deplete your data package faster than you are consuming it. While the app won't stand as evidence to the mobile operator at least you can check your data balance and compare it to what you phone is actually using and then change network if need be.
---
---
In 2021 5G trials began in Nepal. These are expected to take 6-months to a year before completing. It is envisages that both NTC and private sector telecoms will offer 5G in limited capacity in Kathmandu at some time in 2022 with a nationwide rollout taking place in the following years.
---
---
WIFI in Hotels: Many hotels and guesthouses in Nepal offer free Wi-Fi as standard. It is however very important to find out if it's actually fast or just barely functioning if you need to do more than send an email..
Generally speaking accommodation Wi-Fi is around the 512kb - 1mb. In recent years guesthouse Wi-Fi has increased, but the networks have failed to keep up with the demand which results in slow speeds. If you are trying to book a flight or print off an visa application then you might well find the internet speeds up after 11pm when most people have gone to bed.
You might also ask the manager to reset the router if there's no signal and wait until they actually do it.
WIFI in Cafes: There are plenty of Internet Cafes in Nepal. Very few have WIFI. Most use password controlled desktop computers. Telephone calls using Skype are generally possible. However computer viruses are very commonplace so exercise caution when using memory cards.
A few internet cafes allow ethernet cables for laptops but it's rare.
Charges range from 100 rupees per hour to 150rupees (tourist areas)
Buy your own WIFI mast: If you are planning to spend some time in Nepal then you might consider purchasing your own dedicated Wi-Fi mast. They are not all that big and are available from many of the Wi-Fi companies in Nepal. Speeds are generally quite good and the cost is not that high. However in 2019 Nepal Telecom announced a very large charge on internet companies who have been using their street poles to hang cables. The prices issue is ongoing and may dramatically increase at a moments notice.
---
---
Generally speaking you'll find Wi-Fi in all tourist destinations. In particular Thamel in Kathmandu and Lakeside in Pokhara which will have the fastest connections.
Mobile internet is available in all major towns. When trekking don't expect internet. However you might be surprised where it does pop up. There is for example a mobile base station near Everest Base Camp. Though it's not always working!
Do not expect to stream YouTube or download anything anywhere in Nepal with ease using Wi-Fi. Using a mobile package it's possible.
For the best places do get my guidebook to Nepal.
---
---
It depends on where you are going and what you expect? Despite claims of 4G at Everest Base Camp don't be expecting to call home and show them the sights. You will however find patches of 3G working on parts of some treks.
3G when trekking in Nepal
Chance of getting full coverage

Everest Trek

Annapurna Circuit

Upper Mustang
Please note the above 3G chart indicates coverage % and not signal strength - this also does not take into account random outages, power cuts & breakdowns. See article on SIM cards below for more - including which one is best for Everest or other regions.
Generally speaking mobile internet when trekking is random, slow and patchy to say the least. Don't expect 4G unless you are lucky. Likewise with SMS and voice calls. 3G is possible at certain spots on some trek however it's not strong and patchy. It might be enough to send a quick message home to say you are fine. Do please let your friends and family know what trek you are on and the situation with the internet in case they get worried you are missing.
Best SIM card for The Everest Base Camp Trek:
Both NTC and NCELL have some coverage on the EBC trek. However there are several days where it's very patchy. Namely from Dingbouche to Lobuche and Gorak Shep. Again, there's no guarantee it will work in other villages either, but you might just be able to send a quick Facebook update or email message home saying you are ok.
Best SIM card for the Annapurna Region:
NTC have a slightly better reception in west Nepal than NCELL. Expect 3g at best in most places.
Best SIM card for trekking in Nepal?
NTC get's the nod here. It doesn't work everywhere, but at least they have base stations dotted around some of the remoter areas of Nepal.
Again, don't go on a trek expecting to have 4G or even 3g coverage. It's important to let you friends and family know this before going to Nepal for a trek. Ask your guide if they know if there's coverage up over the next day or not, they can ask locals who usually know if a mobile network is currently having issues or not.
---
---
Nepal may be a small country but that doesn't mean one mobile network can reach everywhere. Do read about the best SIM card for trekking for more information.
The general rule is: For Everest Region NCELL offers a good signal as does NTC. But there will be days with no mobile data and other days where the speed is so low it's not even worth trying. For the Annapurna region Nepal Telecom is best. Smart Cell don't have good coverage for treks.
While the above might be true don't expect coverage 24/7. If you really need to be online when trekking then get both sim cards, utilize Wi-Fi at teahouses and tell people back home where you are in case you cannot get in contact for a few days.
Wi-Fi internet when trekking in Nepal
Again don't expect great speeds. Use the internet just for sending messages - do not expect to stream any video. If you do start steaming expect a lot of annoyed trekkers who cannot send because "someone" is watching a video.
In some regions Everest Link offer internet at trekking villages. You'll need to purchase a top up card to access it and even at that it may not work. It is however faster than teahouse Wi-Fi. Cards are available wherever the Everest Link signs are.
---
---
Using a VPN (Virtual Private Network) in Nepal is easy. Simply install a VPN on your mobile device or laptop and off you go. The only issue is finding an internet connection that's fast enough to make it worthwhile.
What is a VPN and why would I need one?
A VPN secures any transmission between your device and the service you are trying to connect with. It also allows you to connect to a website while masking your location.
The benefits of a VPN are many. However the biggest benefits are securing your internet data while using public Wi-Fi. And, being able to access websites and services like you would at home - in many countries certain websites are censored or blocked.
A prime example of using a VPN is Netflix. The company blocks access to streaming (watching) their movies or shows if you are in a country other than one that they dictate. So if you are from the USA and are in Nepal, even with a paid up Netflix account, you won't be able to watch anything. Unless, you use a VPN that's set to be from the USA - easy.
Similarly in 2017 Nepal Telecommunications Authority banned the VOIP Viber Out thereby making it illegal to use though not blocked on the internet outright yet. Many people could use a VPN. However, it would be still illegal to use Viber Out.
Another reason to use a VPN is that you can gain access to censored news coverage. China is rapidly moving into internet service in Nepal and although have said they would not be monitoring people online many have doubted them. Likewise censorship of the news has been mentioned numerously in Nepal. While pornographic content has been censored in Nepal no other censorship has occurred but has been warned.
Where can you get a VPN?
You can get a VPN anywhere online. Some are free and limited. Others are unlimited and have to be paid for.
A good starter VPN is Tunnelbear.com they offer 500MB for free another 500MB if you tweet or recommend them and they also have unlimited plans. While the free offering may not seem like a lot, it's very reliable and enough to make some phone calls or read an uncensored news website.

---
---
Don't rely on 24/7 fast internet - it's not there
Do expect your internet connection to disappear frequently
Do expect to get up at odd hours of the night to get a connection
Do have spare batteries for your mobile devices as electricity is also not always there
Do be careful using public computers and sharing memory cards as computer viruses are a problem
Don't believe guesthouse owners who tell you their WIFI works very well!
---
Check out these things to do in Nepal
---
---
Liked this page? You'll love my books! They are hands on guidebooks that are better than the rest. Yes, really! In them I cover all attractions with step-by-step accuracy using well researched information, photographs and travel tested walking tours.
Available in print or digital editions - the best guidebooks for visiting Nepal.
---
Was this page helpful to you? If so please tell others!