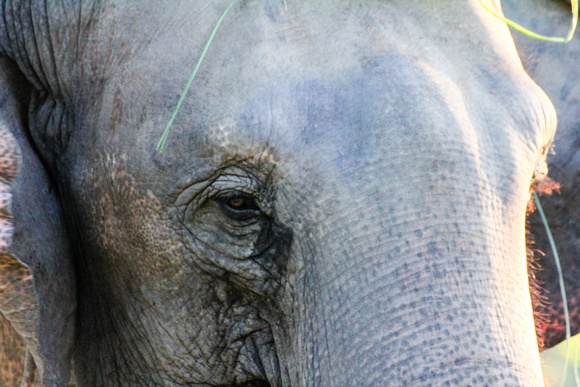 Is social integration in Nepal possible for a foreigner?
Racism in Nepal –  does it exist?  Or is it a reality everywhere today? Could racism in Nepal really be all that different? Perhaps living here as a foreigner has taught me too much about really integrating with an open society over the long-term.
I'm desperately writing this before it's too late. It's my own fault as the title has been siting on my "to do" list for many months now.
I feared writing it when I discovered its factual base would be too raw and impassioned. So I let it sit on the back burner. The problem with the back burner is that the longer we leave things on it, the drier and more irrelevant things can become. Not always, but sometimes.
The world moves on and what's in the past stays there and while not irrelevant today can still be claimed as irrelevant and no more than a passing phase of cultural evolution (or de-evolution).
Today I sit down and write about cultural integration in Nepal as a foreigner. Because tomorrow it will all change.
A historical snapshot of the people who live in Nepal today
To avoid a huge historical through the ages genome section I'll just cover the major cultures that have settled in Nepal over the past 100 years. Bordered by Tibet (China) to the north along with India and Bangladesh to the south Nepal is a landlocked country.
Mainly it's been Hindu and Buddhism that's played a huge role in Nepal throughout the ages as trade ties between the Indian Subcontinent ran through Nepal into East Asia.
In 1923 Britain and the British East India Company signed an agreement that meant Nepal would lose most of its territories. By the 1950's along with India's independence Nepal gained its independence.  Since then it's teetered between a monarchy, communism and a parliamentary democracy. Throughout recent history Nepal has been, relatively, open to any and all religions, creeds and races.
So there you have it:
Nepal by recent historical virtue is a trading mix of both Hindu and Buddhist cultures while maintaining a peaceful, open and accepting stance of many others.
Remaining true to its own culture
India took on many aspects of the British Empire after independence. Nepal tried likewise, though due to political upheavals, economics, resources and territorial positioning found it a much steeper mountain to navigate.
Yes there has been violence and a bloody civil war in Nepal. But again, aside from a few antagonists, these have largely been politically or economically motivated.
The sheer beauty of Nepal was that both Hinduism and Buddhism worked together with relative peace right up until today. Add in a dash of Islam from the south, Christians from the time of the colonies, various tribal cultures and you have a society that seems pretty much open to many. From the outside it doesn't seem that there could be racism in Nepal.
Live here for a while however and you'll see something else. Religion plays only a small part in this diverse culture. Power games are afoot and whether you are a part of them or not it's a reality you should note.
The reality of racism in Nepal today
Racism. Such a cruel word with a reality that never stops biting from all angles.
While many Nepalese will say their caste or ethnic background is often the subject of domestic racism. I find this common to many countries in my travels. Though the level of racism and the nature of its background varies widely. (do read about the caste culture of Nepal for more)
I'm also trying desperately to not draw comparisons to other colonial countries. But the inevitability is that there is some crossover. To identify with this one must first remove the notion of tourism. At least from a day-to-day perspective where it's most evident. Tourism and racism in Nepal are different.
Nepal's number one industry is tourism. We as "foreigners" are therefore seen as cash cows. But what of the foreigners that have elected to live and spend here rather than just visit and spend?
Whilst in the Philippines I wrote about social integration. This is the next step in what's proving to be a rather unsettling development for a 21st solo migration such as mine. In the East at least.
Outside of aid workers and diplomats I've met quite a few of the dwindling foreigners still living and working in Nepal. Their tales of a life living in a developing country is not one of a paradise found. It's one of frustration and of discrimination.
Digging deeper I was told by one man who lived here for several decades that he is often referred to as a "White Elephant".
The White Elephants of Nepal
Traditionally the term "white elephant" is often used to describe a burdensome possession which its owner cannot dispose of and whose cost is out of proportion to its usefulness.
Interestingly this term came about from the monarchs of Thailand who kept real white elephants as a show of their wealth. While in Buddhism a white elephant is Sakka's mount, a three-headed white elephant known as Airavata.
Taking both these meanings into account its relatively easy to see which mantle "white foreigner" comes under.
"We came here as traders of our time and this is the price we pay today"
So says one man who explained his own experience to me.
"I was the manager. The boss. No one liked the fact I was a foreigner managing the Nepalese in Nepal. I was hired to do a job because of my qualification and experience, not my hereditary standing."
There's bitterness, sadness and defeat in the air as he continues.
"There are no real friends when you are the foreign boss. Only enemies, everyday, for years. No olive branch is enough. Make a mistake and the world knows it. Fire someone and have several families come after you. It's a miserable existence."
It's hard to find people willing to speak of the isolation they've succumbed to at the cost of being dubbed a "white elephant" in Nepal. One can see why. "No one is your friend. You either get over it or leave."
Are there Asian (white) Elephants too?
I found all this silent talk of "white elephants" quite a hipocracy in Nepal. You see in 2007 when I first arrived the "western" tourist was still charging in. While the Asian investor was subtly working away in the silent background.
Today it seems the subtle approach no longer needs to be quite so silent. Today China bank can now send funds back to China rather than through Nepalese banks or literally by suitcases across the border.
Today I see first generation Korean immigrant investors buy Nepalese land through their second generation Nepalese sons.
As their sons are citizens the family can now hire managers from home, own local land, businesses and send the profits home. Local Nepalese workers are hired only for "grunt" force labor at minimum wage or below.
Meanwhile I look at a western foreigner who's spent the last 10 years trying to get citizenship for his Nepalese born daughter … to no avail. His Nepalese wife owns their house outright as he is not allowed. He's a house husband as no one will hire him anymore.
Somehow in this tiny country there's been a great reversal of fortunes that closed a nations front door to the white elephants yet left the windows open for burglary from its neighbors.
The White Elephant's last stand
When doing some work for a national newspaper I came across this changing Nepal. Everything was going well until one day I went from open communication to the typical Nepalese "next week" style. This went on for a number of weeks until I called the editor I'd originally worked with. We met for a coffee far away from offices.
I expected to hear a myriad of excuses to do with budget. Instead I found myself sitting opposite a man who had been educated overseas and now worked as a senior editor for a national publication. His face had an embarrassed, frustrated look about it.
I liked the man as he was far more open than most to "international" ideas for columns etc. Today though he looked more like a business man who had run out of options before finally revealing a confession.
"All the writing staff are now Nepalese," he said with an unnatural head wobble. "It's not policy. It's just the way it is. This is a publication for Nepalese people, by Nepalese people."
I'd heard a similar tune in The Philippines so snapped back a little. "You might want to stop re-publishing all those BBC articles then …"
There was a tension in the air I'd never felt between us. I think he felt the same way. I did the head waggle thing and shrugged off the whole thing as not being a problem. We shook hands as a show of no hard feelings and relaxed into a more social communique before departing.
Nepal's bittersweet independence
It's a complicated situation in Nepal. Indeed this whole subject is worthy of a book rather than 1500 words.
Today the "White Elephants" are becoming as rare as their mammalian counterparts. Today I keep hearing Nepalese people saying they don't need foreigners anymore. They can do it themselves.
"They should just come and bring their dollars and then leave," said one Nepalese business man I know. He is of course referring to tourist dollars.
Yet at the same time I see eastern foreigners buying up the rights to this country from all aspects.
Telecoms to the Russians. Land & electricity to the Chinese. Food & fuel imports to the Indians and local businesses to the Koreans.
The new world of economic colonialism
The fact of the matter is that there's a new "white elephant" in Nepal that's not "western". Indeed there are already several herds of these new "white elephants" here.
Only this time they've not come here to be burdensome possessions. They've come here to possess the burden.
The price … Instead of whispered veils about the colonial "white elephant". I see a look of panic, fear and guilt envelop the Nepalese people in the know.
I see a people who have dispatched one "problem," but have bred a new problem into the foundation of a society that's slowly becoming someone else's possession.
In the process let's hope that Nepal does not become someone else's … great white elephant in return.
 This is an additional article about social integration in Nepal