Trekking in Nepal has always been one of my favorite activities. It's also become a very popular resource search on this website. Compiled over the next few pages will be everything you'll need to know about planning a trek in Nepal.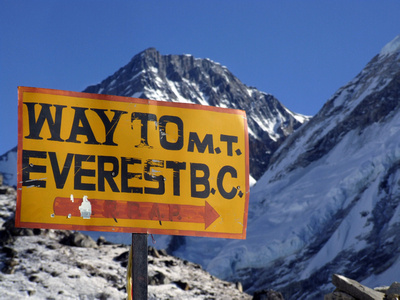 There's a lot of misinformation out there. What you'll find here is from my own unbiased personal experience, information from people whom I've advised and hands on practical resources from those that travel the region frequently.
Below is a list of categories on this page that will hopefully answer all your questions about trekking in Nepal.
---
If you've trekked in other countries before then you'll already know a lot of what to expect. If not, then I advise you to read over the pages I've written out on this site. You might also like to read my 12 day account of trekking to Everest Base Camp.
Mountain views: You should see some great mountain ranges depending on the trek you are on. You will also be trekking over many of their famous passes. Depending on the time of year, the views can be either hazy, cloudy, or pristine.
Valleys: You'll be trekking through some beautiful Himalayan valleys filled with exquisite scenery. Depending on the time of year the valleys will be lush with color or a drier shade of brown.
People: Nepal's mountains are filled with friendly hardy people. Though many you will meet on the trails are well used to seeing tourists, on quieter times of the year or less traveled trails you'll often meet with curious onlookers. Learn some basic Nepali phrases to make the most of this.
Wildlife: You will see plenty of Dzo's (cross between yak and cow), above 3000m yaks will become more populous. Rare mountain goats are often spotted high up on the sides of mountains. While all over Nepal bird watching is becoming a popular pastime. Sadly, there's been no Yeti sightings for quite a while!
What to physically expect on a trek in Nepal
Make a list of everything you want and need to know or prepare for, including:
Type of trek
Duration of trek
Equipment needed
Hiring a guide of porter
Things you don't need!
Type of trek
Are you planning to be out for months, or days? You'll need to consider your fitness level when deciding what trek you would like to go on. There's a section below that covers this in depth.
Hiring a guide of porter in Nepal
If you've never trekked before I would advise you to hire a guide. They can help you with trekking routes, accommodation, information about the surrounding landscapes, and translation.
You can hire a guide in Kathmandu or Pokhara with extreme ease. Be sure to see their genuine certification that confirms they are indeed a guide!
Be very, very aware that arranging a trek online will be a LOT more expensive than doing it in Nepal.
If you've trekked before, and don't want a guide you might consider the time of year and if the company alone is worth it.
A guide is not a porter. They will not carry your gear. If you are carrying a lot, you will need to hire an additional porter.
For guide rates, interview questions, problems and advice please see my detailed page on How to hire a guide in Nepal.
Equipment needed for trekking in Nepal
All the basics can be purchased in Kathmandu, or Pokhara - the start of many treks in Nepal. I do however advise you to bring your own trekking boots or shoes, and please remember to break them in for several weeks before going trekking.
If you are on any medicine, remember to pack it in something water proof.
I've created a short guide dedicated to the equipment & gear you'll need for trekking in Nepal.
A few additional things to expect and prepare for:
Ensure you are medically fine to travel, a check up is always valuable and remember to ask your doctor for advise and if you need any vaccinations.
Learn the basics of Nepali. It's not essential, or even needed, but it will garner you some smiles, discounts and conversations.
It's not a race. Millions have trekked the mountains of Nepal over the years. You won't be the first, nor the last. I've seen so many people getting competitive on finishing a day ahead of others, they've miss out on a lot.
Take your time, come in last, and see the most!
---
---
How long is a piece of string? The cost of a trek in Nepal is relative to many different factors.
Time of year you go (off peak or peak)
Number of people going
Which trek you go on
Budget style
Cost of a guide
Permits (registration fees), national park entry fees
If you are trying to budget then take a look at my treks and tours in Nepal page to get a look at what some companies charge. Then take a look at the breakdown of what a trek to Everest Base Camp costs. For other treks read the costs of National park entry fees and trekking permit fees in Nepal. Finally do remember that hiring a local fully qualified guide will be cheaper than a large international company but is a bit more time consuming. Feel free to contact me for the details of the guide I use, or for my Nepal planning service or for all the DIY details my first time trekking in Nepal guidebook.
---
---
Reasonably, is a good answer. You'll certainly need to factor in things like age, time of year and the duration of the trek to narrow this one down.
However, let's set some things straight. For the average, and even above average trek in Nepal you will NOT be climbing mountain faces, camping out, using climbing ropes, crampons or the like.
Think of it this way, many people trek to Everest Base camp in plain old sneakers or running shoes!
The type of fitness you should have for trekking in Nepal and what to expect
You'll need to be prepared for the following on most treks during peak season:
Most days start early, be prepared to get up at about 6am, and start trekking at 7am
Most treks end early at either 2pm or 4pm, though there are plenty of opportunities so rest along the way.
The trekking trails in Nepal themselves are not difficult, think of gravel strewn roads. The difficulty is altitude, climate, and duration.
Trekking trails are not all uphill. Most treks involve following paths that both go up and then down.
If trekking above 3000m you need to take acclimatization very seriously, the slower you go the better.
There's no shortage on food or water on the trails. Most trails are covered with places serving everything from plain rice to steaks and pizza! Bottled water is available everywhere as are soft drinks - luxury foods are expensive.
Not all accommodation has hot water nor regular electricity. Most people not accustomed to trekking find this the hardest to deal with. However, in many of the popular villages there will be accommodation with both via generators or solar power - however they will cost more.
Trekking for over 60s?
There are people over 50, 60, 70 and even 80 trekking every year in Nepal. Age is not as big a barrier to trekking in Nepal as fitness is. Do read trekking in Nepal for the over 60s.
Practical fitness tip for trekking in Nepal
Generally speaking if you are going on a 14 day trek in Nepal you'll be walking up and downhill for about 6 hours a day.
If you work everyday in an office and don't exercise, think if you could walk for 6 hours at home everyday? If you can't then you should begin an exercise program, or consider a shorter trek in Nepal.
What if l get sick or have an accident when trekking?
Get travel insurance before you go trekking. Make sure it covers you for altitude treks! Here's my recommendation for travel insurance for trekking in Nepal.
Nepal is a very safe country to travel and trek. There are however instances where people have done missing when trekking. This is often due to people wandering off a trail by themselves, getting hurt and not being found. This is one of the reasons I always recommend trekking with a guide. Again, the link on insurance recommendations above I give some examples and costs of what's involved with having an accident when trekking.
---
---
Good but plain food. Firstly let me dispel the small rumor that you have to bring your own food when trekking in Nepal. You do not have to bring your own food!
There is plenty of good food available on all the main treks in Nepal. Every little teahouse along all the routes basically has food on offer. It's how they make their living. If you are veering off the main routes and camping then yes, you'll need to cater for yourself. Otherwise you'll have quite comprehensive menus to choose from.
Examples of trekking food available in Nepal: Dal bhat (trekking version) - this is the most common. It's a little different than the one you get in the cities so do read the article. After that everything from pancakes, to macaroni & cheese to muesli, apple pie and even steaks are available. Yes the food will not come with all the trimmings. But it is filling and the portions are usually quite big.
Fresh meat can become scarce in the off seasons. Purchasing some Yak cheese can help add protein to your trekking diet.
Do note however that the price of food does increase the higher or further from a main city you go.
Do consider bringing you favorite snacks too. e.g. chocolate bars, mints etc. Just remember you have to carry them!
---
---
Local cash (Nepalese rupees) is what you'll need! Exchange money in Kathmandu or Pokhara before trekking. USD, EURO, Sterling, Chinese Yen and Indian rupees are generally accepted with ease (in Kathmandu & Pokhara). There are no ATMs on most of the trails and they few that exist don't always work!
---
---
How long do you have? Once you've ascertained your fitness level, let's look at the average duration of most treks.
You can trek for 1 day up to several months. Durations here are listed as an average.
Short treks: There are treks designed from just 2 - 3 + days.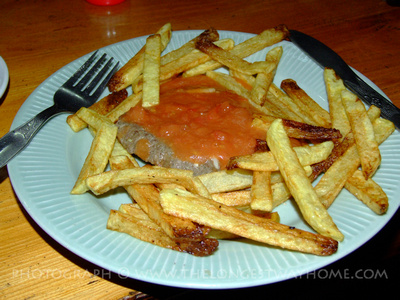 Nagarkot Dhulikhel (1-3 days)
Dhampus Trek (2 days)
Chisapani Trek (2 days)
Ghorepani Poon Hill Trek (3 days)
Medium term treks: 5-12 + days
Royal Trek (6 days)
Jomsom ( 9 days)
Annapurna Base Camp (11+ days)
Long duration treks: 12 days +
Everest Base Camp Trek (12-14 + days)
Everest Panorama - Gokyo via Renjo pass / Cho Laa pass (18-20 + days)
Annapurna Circuit (18-21+ days)
Note 1: Please be aware that many trekking agencies tend to "Make up" trek names. Essentially, a trek is based on a region though some have become set paths.
Note 2: For a full detailed list of treks in Nepal covering each of the main treks in detail - See my page on a full list of treks in Nepal.
---
---
Here's a look at the peak and off peak months in Nepal: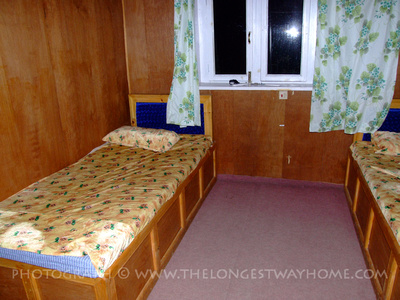 November/December to January/February: the skies are as clear but it can get very cold. Trekkers need to be well prepared for snow, and the possibility of turning back due to paths being blocked. This is particularly true on the Annapurna Circuit, and Everest Base Camp Treks.
February-March-April: this is the end of the dry season and the second best time of year to go trekking. Visibility in the mountains can be hazy if there is a lot of dust in the air. But this is counters by blooming rhododendrons and other flowers in the valleys. Trails are free from snow, and it can start to get quite warm when the sun is shining.
May - June: This is Nepal's hot season, and it can get very warm indeed. Mountain views are now obscured by haze from the dust. Trekking in the mountains can be hot and sticky with a threat of heavy rain from the incoming monsoons.
June - September: this is Monsoon season and the least popular time to go trekking in Nepal. While dust is reduced due to the rain, the clouds block mountain views. The rains come in heavy downpours 1-3 times a day. Landslides have been known to occur, and many trails become very muddy.
October - November/December: this is Nepal's peak and best time to go trekking. The monsoon rains have cleared the sky of dust and the views are often spectacular. The valleys are still green and the weather is mild so that trekking is far more enjoyable. The only downside is that the mountains are also now full of trekkers and tourists!
Note: It's my observation that climate change is affecting Nepal and the seasons there as much as anywhere else. I've adjusted the above months to reflect that, but there is also a good 4 week leeway either side which is impossible to predict.
To get an idea of year round weather conditions in Nepal check my page on the weather in Kathmandu. Or, for a fully detailed monthly breakdown here is a dedicated page on the best time of year to go trekking in Nepal.
---
---
The above information should give you a brief outline and understanding about trekking in Nepal.
I've compiled more detailed articles on the specifics of trekking in Nepal below.
You will find them to be a great place to thoroughly research your trip to Nepal, be sure to bookmark them so you don't forget!
---
You might find my following free guides helpful:

My guide on trekking in Nepal

Check out my guide on equipment & gear needed for trekking in Nepal
Check out my list treks to do in Nepal complete with maps
Check out my guide on how to travel overland into Tibet for a lot more!
How to choose a trekking guide in Nepal
My Day by day account of trekking to Everest Base Camp in the off season (winter)
Check out my How to travel overland into Nepal guide
Check out my country Guide to Nepal
---
Download my Trekking in Nepal Guidebook
---
Liked this page? You'll love my trekking book! It's a hands on trekking guidebook that's better than the rest. Yes, really!
In the book I cover all the popular treks in Nepal with step-by-step accuracy using scalable maps, photographs and travel tested up-to-date trekking information.
Just like my other guidebooks to Nepal it's an interactive & printable guidebook like no other.
---
Was this page helpful to you? If so please tell others!