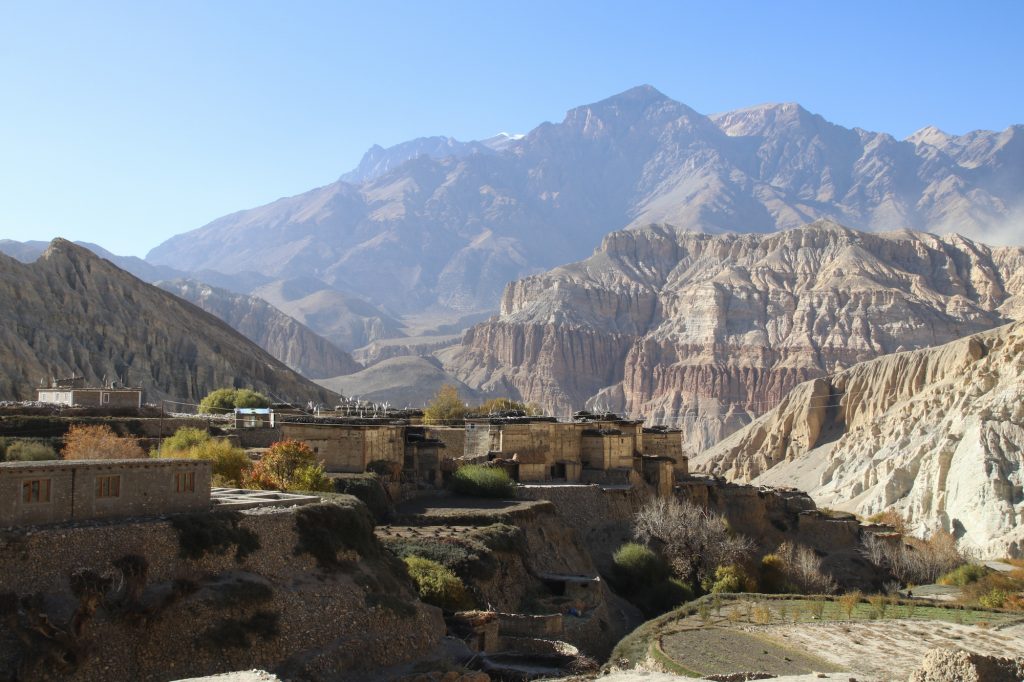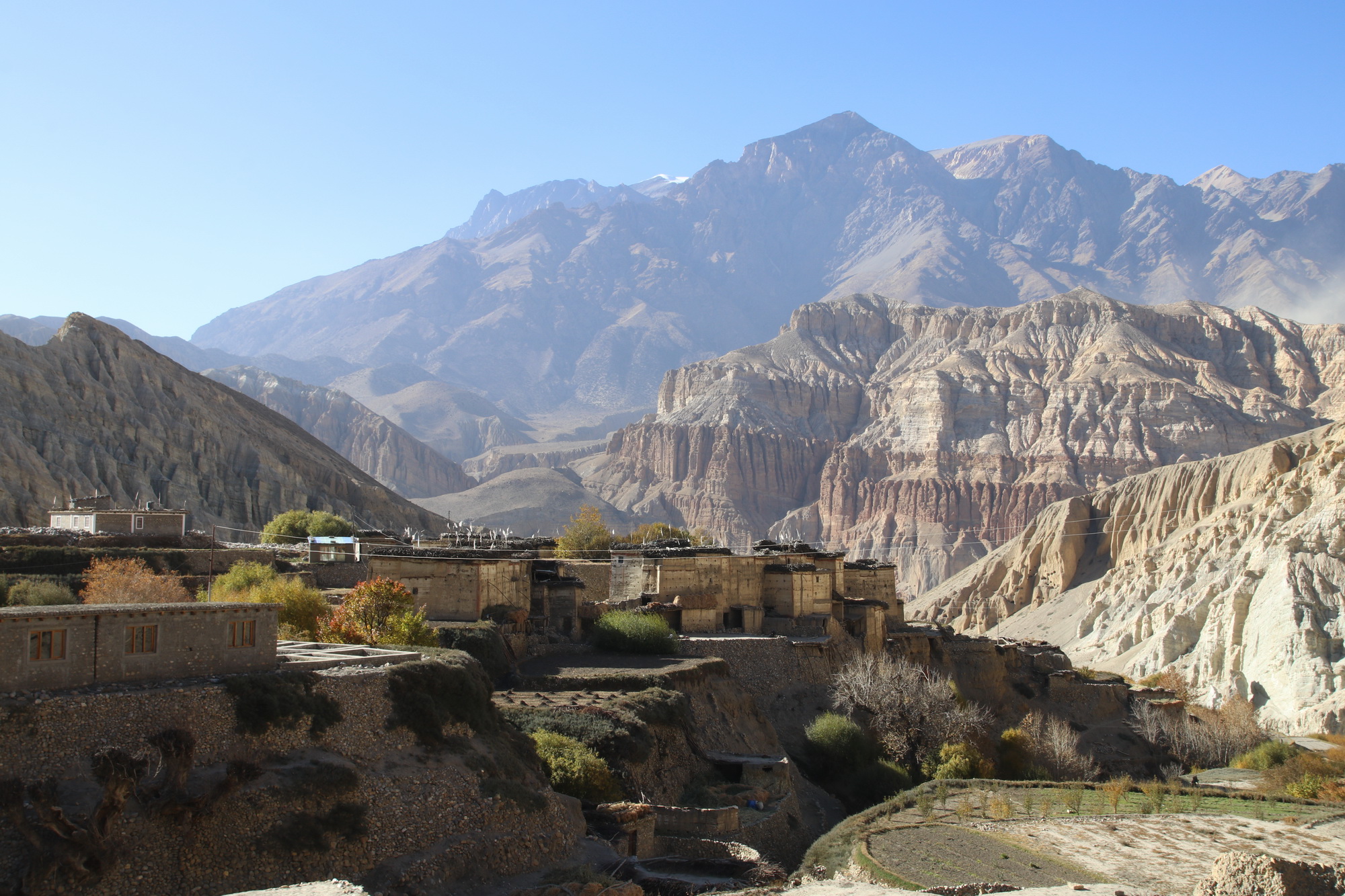 Getting a visa on arrival is once again available in Nepal
Someone was obviously listening two weeks ago when I wrote about the situation in Nepal 2021. Late last week it was announced that Nepali immigration are now reinstating visas on arrival for all vaccinated visitors with no quarantine!  There are, however, some necessary steps to take.
It's basically as it was before the lockdowns. I was hoping for free visas, or other incentives, but let's settle for a much smoother arrival in Nepal for a start. Full details are below and on my Nepal visa page.
Meanwhile, today, September 27th is World Tourism Day, so with that, let's look at how you can get a visa on arrival in Nepal once again!
How to get a visa on arrival in Nepal 2021 (official)
If you are vaccinated
All international borders including land and airports are offering visas on arrival – the primary being Kathmandu Airport   – with no quarantine needed for fully vaccinated tourists.
Tourists must be able to produce proof of vaccination and they must have been vaccinated at least 14 days prior to arrival
Tourists must show proof of a hotel booking
A negative PCR test 72 hours or less before your first flight (try to have your photo on the test)
A completed CCMC online form (www.ccmc.gov.np) with a print out of the barcode
Complete a negative antigen test at the airport or if not available there at your hotel (no longer mandatory as of 1st October)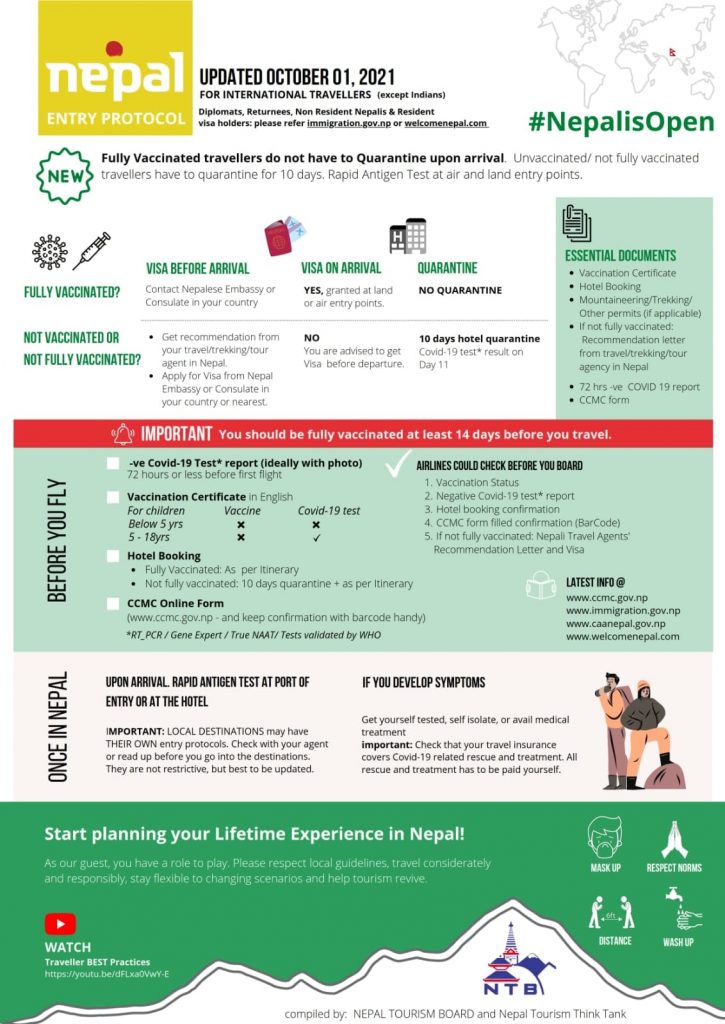 If you are not vaccinated
All the above plus –
Apply at your nearest Nepali Embassy for a visa
A 10 day hotel quarantine on arrival
A negative PCR test on day 11
Additional  information
The above are the new official requirements for a visa on arrival in Nepal. I could have published them last week, and indeed did on my Nepal visa page, but as usual with Nepal there's a dearth of issues that I wanted to confirm before writing this article . Much like my previous article, few answers were given when asking for more details. However, there's nothing too challenging in them. But, I will try to answer them here unofficially.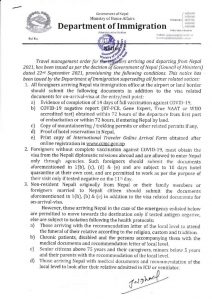 What type of vaccine is required to enter Nepal? There is no specific vaccine stated. So, basically anything that is WHO approved will do.
What type of vaccination certificate is required? Again, none have been mentioned. However, I would do my utmost to get as much documentation as possible to prove you are vaccinated. Different countries have given different certificates. In Europe you get a digital and print certificate. In certain parts of the USA you get a hand written note. In my experience, I would make copies of everything and if you do not have a "certificate" then I would get a letter from a doctor stating one has been fully vaccinated.
Will there be huge queues at the airport for the antigen tests? Are they mandatory? On October 1st news came out that the Antigen tests will not be mandatory at the airport. If they are implemented, at some stage I would presume there will be queues. However, it's highly likely many of these tests can be taken at your hotel instead. Having a nice letter from your hotel about this could help. Again, as of October 1st it seems as if this is no longer a working requirement.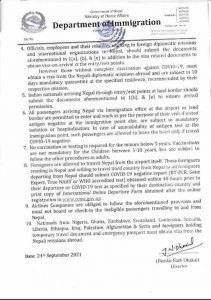 How much is an antigen test? No official price has been given. However local antigen tests cost about USD$10.
What if my antigen test comes back positive? If the antigen tests are being implemented when you arrive, and yours comes back positive you'll have two options. Stand your ground and pay to have it again. Or it's off to your hotel for 10 days quarantine and on the 11th day get a negative PCR test. You may also find a negative PCR test after one or two days will also help speed things up.
The CCMC form/website doesn't work properly! Take screengrabs or photos of the forms as you complete them. What you are looking for is an all important "barcode" that is the most important thing. If the site crashes or you don't get a barcode, use the "support" button on the top right of the page to contact the admins directly. Again, the most important thing is to get that barcode!
Is everyone vaccinated in Nepal? No, far from it, just like most countries. However, there has been a huge push on getting people vaccinated in trekking regions with many claiming the majority of villages have been vaccinated. Likewise in places like Thamel, Kathmandu and Lakeside, Pokhara local administrations have ensured that everyone involved in tourism has been vaccinated. Does that mean "everyone"? Again in my estimation, no it does not. But, it's certainly a clear effort.
Do I have to go trekking to get a visa on arrival? Only if you are unvaccinated which requires a trekking company booking and to apply with a nearby Nepali Embassy. If you are vaccinated, you can visit Nepal as a tourist for anything else eg, culture, wildlife, adventure etc.
When I'm flying out of Kathmandu, where can I get a PCR test? It's important that you confirm with your airline about which PCR test and hospital they require a PCR test from. Most will accept a government approved hospitals – but do confirm with your airline first.
The following are government approved hospitals in Nepal which offer PCR tests:
Star Hospital, Sanepa height, Lalitpur, Nepal.
Nepal Medicity hospital, Bhaisepati, Lalitpur.
Manamohan Memorial Medical College & Teaching hospital, Swoyambhu, KTM.
Universal college of Medical Science & teaching hospita, Bhairahwa Rupendhi.
Hospital for advance Medicine and Surgery (HAMS), Mandicatar, KTM.
Full details on all the official requirements can be downloaded in English below.
Is there anything else to be aware of?
Yes! To save some explanation please understand that Nepal is broken up into different administrative regions. And each one has its own rules. So for example the Solukhumbu (Everest region) has its own local rules and that includes COVID-19, entry restrictions etc.
As of now, most regions are open. Some are requesting that trekkers show negative PCR tests when entering the region. Thankfully no region has so far asked for it to be 72 hours before arriving etc. In fact most are just happy to see a vaccination certificate.
Book directly with an airline instead of a cheap online booking platform. And, have all your documents ready for the airline too. Including proof Nepal is accepting visas on arrival. I've uploaded the official visa on arrival confirmation documents here, which you can download and print.
---
Get my Guidebooks to Nepal & discover more than anyone else!
Looking for more insider tips and information like this? Get the most up-to-date, popular and dedicated guidebook to Nepal in the world. Over 617 pages & 984+ photographs of every temple listed, daily guides on all the treks listed and so much more.
Take a look below and you'll find out why this beats all other guidebooks!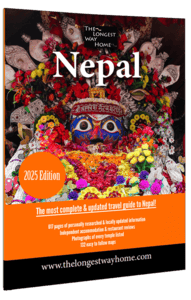 Or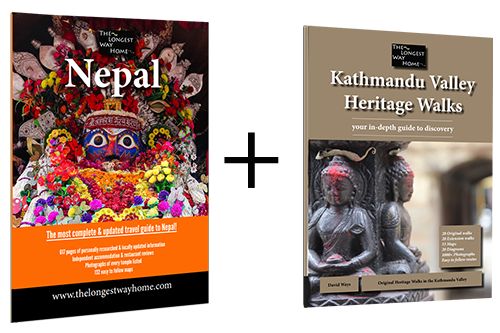 You can get 50% off my Nepal guidebook by getting it with the Kathmandu Valley Heritage Walk book