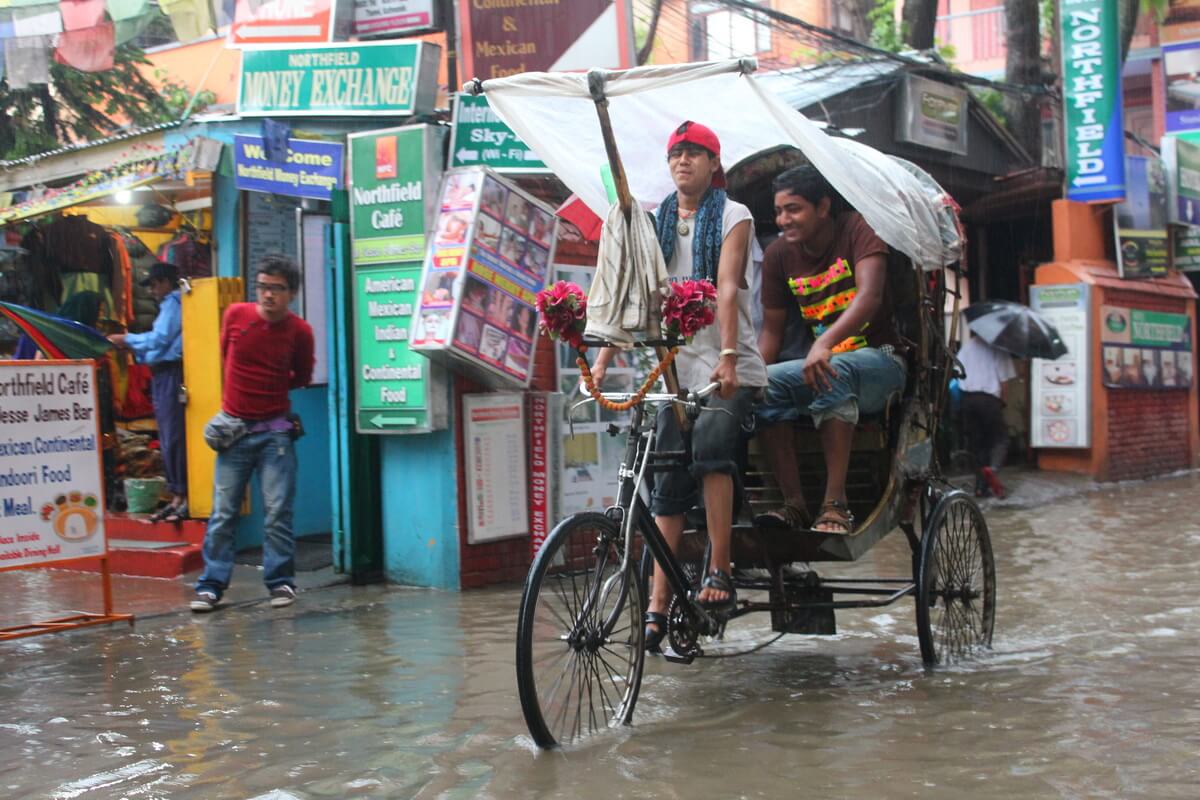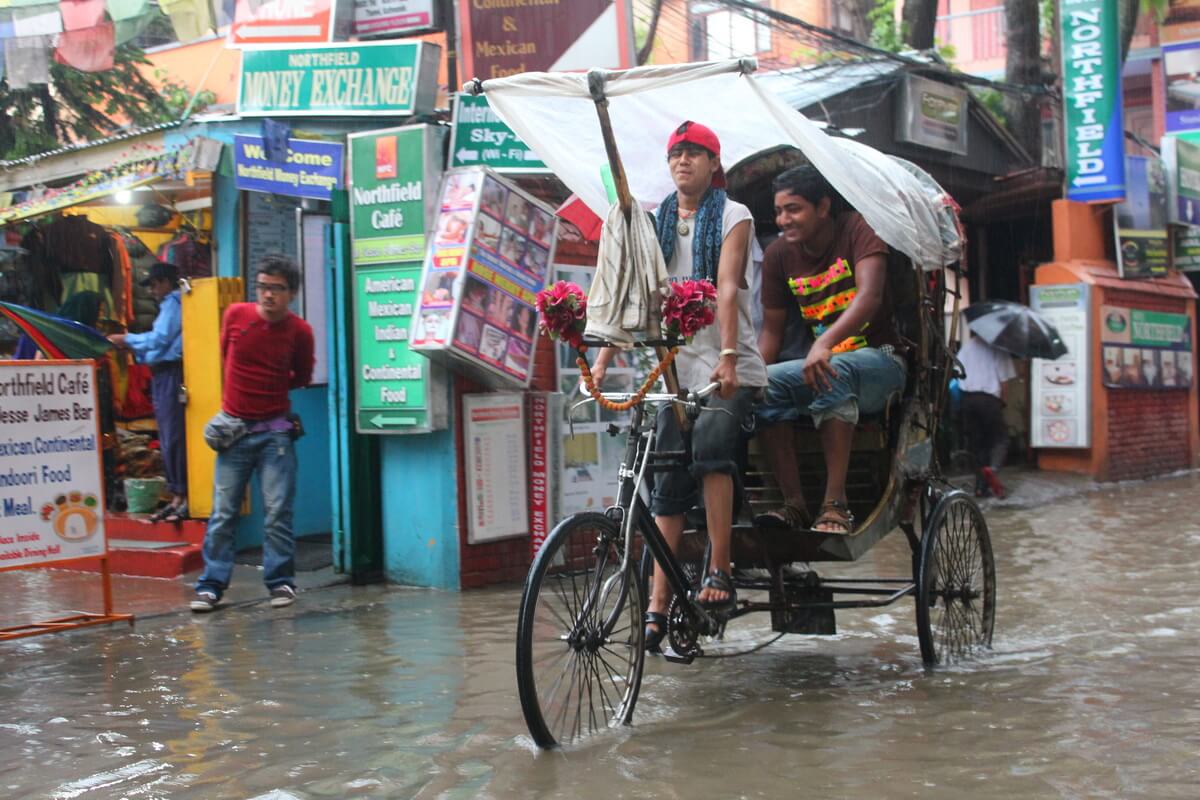 Off season updates from Nepal
Usually every year I post an update during Nepal's "off season" – the monsoon season. It's a good chance to have a look at what's happened in Nepal over the year and how things are going in regards to planning a visit in the coming year.
The off season, or monsoon season, is the hot, wet and humid period that runs from June to the end of August. Despite some tour companies promoting visits to Nepal during this period, most people choose to avoid leeches, the odd landslide, floods, and mosquitos. I can see why. It's a great time of year to see cultural heritage, but after that, it gets a bit muddy.
I'll avoid COVID updates as we are all a bit tired of them by now. There's nothing majoy with COVID happening in Nepal that's not happening elsewhere in the world. Vaccinations and boosters continue. Nepal is open and plans to remain so.
New tourism ministers, corruption allegations and … the usual
For anyone not used to Nepal, it might be surprising to hear about corruption allegations in Nepal, ministers resigning and new ones being appointed. For people who know Nepal well, it's about as surprising as rain during the monsoon season. The past year is no different. There's a new minister for tourism meanwhile Nepal Tourism Board, which is a separate entity, is still wracked with allegations.
All this means is that private travel companies and tourists continue on as normal and let the "leaders" squabble it out while ignoring them wherever possible. The helicopter rescue scams continue in Nepal and nothing ever came about from the "investigation" into them. One of the problems about all this is that now travel insurance has gone up in price. Add the whole pandemic thing to it and we need to pay more.
I recommend Nepal travel insurance here. Regarding trekkers and the helicopter rescue scam my advice remains the same. Go with a recommended local company. Avoid too good to be true priced trekking packages. Understand your trekking itinerary and try to give yourself and extra day or two leeway for a trek – so you can avoid any delays. Likewise be dubious about a trekking company suggesting you take a helicopter back rather than a bus or a scheduled flight etc. It's sad that tourists and trekkers basically need to police themselves, but that's really how it is.
Focusing on wealth tourism over budget
The "well connected" expensive tour companies in Nepal are really heaping on the pressure in all sectors to forgo budget, or backpacker tourists in Nepal. They would love a Bhutan style tourism approach in Nepal. Why? Well it would be controlled by the government or similar wealthy organisations and you guessed it, the big "well connected" companies would reap the rewards. Nothing has been implemented yet nor is anything in writing. It's all just talk from these big companies and there is no policy change.
The reality is budget and backpacking tourism continues on in Nepal, you just won't see it being promoted any more. Not unless you have a good guidebook. I say good, because some of the well known guidebooks have people now promoting some of these big trekking companies. Much like the aviation sector, everyone is offering low salaries post-pandemic and so people are finding it hard to make ends meet. Similarly, "influencers" etc are happy to promote companies who offer them something in return, so the internet is full of sites offering package tours and so forth. Meanwhile, the real local companies without marketing budgets suffer from a lack of exposure.
My guidebooks put a priority on local businesses from trekking companies, to hotels, and restaurants. I have never accepted any money, gifts or freebies to promote any business or service.
What does all this mean if you are on budget? Well, you'll need to hunt a bit harder. But the same local businesses are out there and are on the ground. Ignore big media promoting wealth tourism and USD $100,000 private jet / helicopter tours from the middle east. They were happening all along anyway. If you are wealthy and don't mind paying a few extra thousand then carry on. Otherwise you'll also need to do a bit of research. These days big money just isn't shy about advertising it as the only option. Besides not being advertised, budget, backpacker and mid-range travel in Nepal is still alive and kicking!
Good news on the restoration side of things
A lot of restoration work continued on during the pandemic. The 2015 earthquake is becoming a distant memory in regards to reconstruction of temples. Patan Durbar Square and parts of Kathmandu Durbar Square still have scaffolding over some sections. But expect to see it coming down in the coming months.
As I've documented here, Bhaktapur is nearly completely healed and led the charge with self funded traditional reconstruction. A shining example of Nepali people taking control of things themselves.
The Kathmandu to Pokhara road is still a mess. Every year we are told it will be fixed. And every year there is a landslide and hours of delays. This year the road is in poor condition overall as once again it is being "widened". There are sections being repaired from 11pm to 4am so the road is closed then. Taking a night bus is worth a second thought in the coming year. From what I hear, night buses will be rescheduling their times, but it will mean arriving in the middle of the night or late next morning.
Jungles close down to "restore nature"
This year Chitwan National Park shut down during monsoon season to jeep safaris. The reality is the jeeps can not make it through the jungle mud during the monsoon season. The PR this year was that it was a shutdown to promote regeneration of the forest. It's not a bad idea, but it created mass confusion. The park actually remained open for jungle treks on foot but the message got out that it was completely closed!
Right now, August 2022, all parks are once again open. And yes, it's monsoon season so not the best time to go jungle trekking. The lesson in all this is that if you hear the national parks in Nepal have been closed down in Nepal for "rehabilitation" there's a good chance it's just for a couple of weeks and has more to do with rain than rehab.
That's not a negative on rehabilitation in Nepal. The royal Bengal tiger and Rhino populations are increasing. There are avid conservationists at work in Nepal. The issue is that officials are trying to use fancy terms and getting things messed up. According to the National Park, all tours are once again permitted from the 1st of August.
Missing Trekkers
Sadly with the opening of Nepal post pandemic it wasn't long until we had missing trekkers being reported on missingtrekker.com once again. This past year saw an unprecedented rise in reports and indeed of finding trekkers. The vast majority of these reports came from family members worried about not hearing from their loved ones who had gone trekking.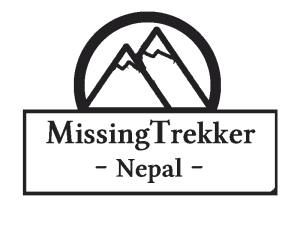 We live in a very internet connected world. The internet does not always work, nor is it good, nor is it accessible for many days on treks like Everest Base Camp. I strongly advise anyone going trekking to let their friends and family know this. Give them your itinerary, and if going with a guide then the trekking companies details. It saves a lot of worry!
There has also been some tragedy and missing trekkers who have not been found or who have died. Despite trekking companies all claiming the majority of trekkers who die are without guides, the reality is that it's evenly split. Indeed in 2019 more people died with a guide than without. The reason? Badly trained guides or people taking chances with cheap treks or large group treks. Please do not pick the cheapest trekking guide without doing your research – there are bad unqualified guides out there. Do check out missingtrekker.com for more information on staying safe when trekking. Including the only trekking alerts available for Nepal. If you fine hiring a guide overwhelming or need to be sure of a good guide then you can use my Find a trekking guide service.
Mandatory guides for all Everest treks on the way?
Rumors are once again circulating with mandatory trekking guides for all Everest treks now being required. Most of these rumors are being spread by trekking companies with no official confirmation and the shortsightedness of thinking it will bring them more cash. The reality is Nepal would lose its title of "best independent trekking country in the world" not to mention the knock on effect of less tourists arriving. The truth in this rumor is murky to say the best.
The reality is that the Solukhumbu municipality did have a meeting whereby the about the third time in so many years someone said "individual trekkers should have a companion" under the guides of protecting them from going missing. This has been sent to the Ministry of Tourism in Nepal. Again, this is a yearly event and nothing has come about as of yet. Since the Solukhumbu municipality did away with TIMS cards and have their own tax the real question is "what are you doing with that money? And what is the point of the current checkpoints if you are not running them well?" For example, checkpoints only check trekkers in on the way up to Gorak Shep, and not on the way down! It's insane to say the least. A mandatory check point with something like a TIMS card would solve all this rather than mandatory "companions".
Again, the wording states "companions" and not mandatory guides. They've tried this on multiple occasions and it has not been implemented. Further to this, the Nepal government have not approved it at all. So, for now, all continues on as normal. However, from my own perspective and that of many people who know the trekking industry well, TIMS cards simply don't work across the country and something better needs to be implemented and maintained. For the record this year 3 people have gone missing in the Everest region and it's not clear if some of them are even missing. One Indian is certainly missing. One other Indian was reported last week but there is zero information about them. And similarly Solukhumbu is claiming one Korean is also missing but again there is zero information about them. Perhaps Solukhumbu should maintain checkpoints, signposts and a proper public missing persons system before imposing restrictions on trekkers.
Ramechhap Airport is once again being used for Lukla Flights
As highlighted in my guidebooks and here on this website Ramechhap airport was once again being mentioned as an alternative for Lukla bound flights in 2022. It was confirmed last week that from the end of September 2022 this will be implemented. Of course being Nepal, it will be a confusing mess as "some" flights will be allowed from Kathmandu.
In lieu of this, I would advise anyone doing a Solukhumbu or Everest based trek this year to be prepared for a sudden change of airport both going to Lukla and on the return from Lukla. It takes five hours to reach Ramechhap Airport from Kathmandu. More information in my Trekking in Nepal Guidebook or my online guide to the Everest Base Camp trek.
Tree Planting with Guidebooks
Prior to the pandemic my paperback guidebooks were all published in Nepal on recycled paper. The first to do so. I believe some others have followed since. However, during the pandemic Nepal's postal service stopped exporting books and couriers put up their prices by 100+%. It was untenable to send books from Nepal. So I switched to international printing presses. They use zero-waste technology and are B-Corp certified which is great. But I wanted to do more. I worked out that approximately 30 books come from 1 tree. With this, I began researching tree planting with the idea that planting a tree for every book sold would be a great way to offset carbon emissions and help heal the planet a little bit more.
Researching tree planting organisations was an eye opener. I know of tree planting in Nepal, India, and The Philippines and am also aware of the pitfalls of big donation based companies. The same is true with tree planting. Their shiny marketing is one thing, the reality on the ground is another. This includes bizarre price changes throughout the year.  Nonetheless I have been working and donating to several tree planting organisations. Keep in mind, 1 tree equals about 30 books. So with my current strategy it works out that for every 1 paperback guidebook sold, there's about 1 tree planted. So we are 30:1 on a carbon positive ratio which is fantastic. In many ways, too good. Even when taking into account, ink, energy, and shipping we are still way ahead of the competition environmentally. It's a feel good factor for me and everyone thinking about purchasing a paperback guidebook here.
My guidebooks were the first to be printed on recycled paper and now the first to plant a tree for every book sold
The next step: I'm still looking at tree planting companies across the globe. Including locals ones in Nepal or even initiating a local project.  I was also thinking of selecting one a year for donations, but the research going into them is time consuming. I'm also not comfortable with promoting a company who can suddenly change their motives over the course of a year or indeed in the future. This is exactly what happened with two companies on my short list. I'm also looking at a similar system for digital guidebooks. The current cost increases across the globe and cost of living issues makes this even harder to figure out  However, it's small steps here and I'm trying to get it right. A work in progress which will hopefully get better when global economies settle. For now, rest assured that paperback guidebooks bought directly from me means – trees get planted! 
New updates to Guidebooks
My digital and paperback guidebooks to Nepal are updated for July 2022. This includes the brand new Trekking in Nepal Guidebook! Yes, finally a fully dedicated book to trekking in Nepal with over 28 treks described with day-by-day descriptions. There's the digital edition, a full color paperback edition, and a black & white paperback edition for those on a budget.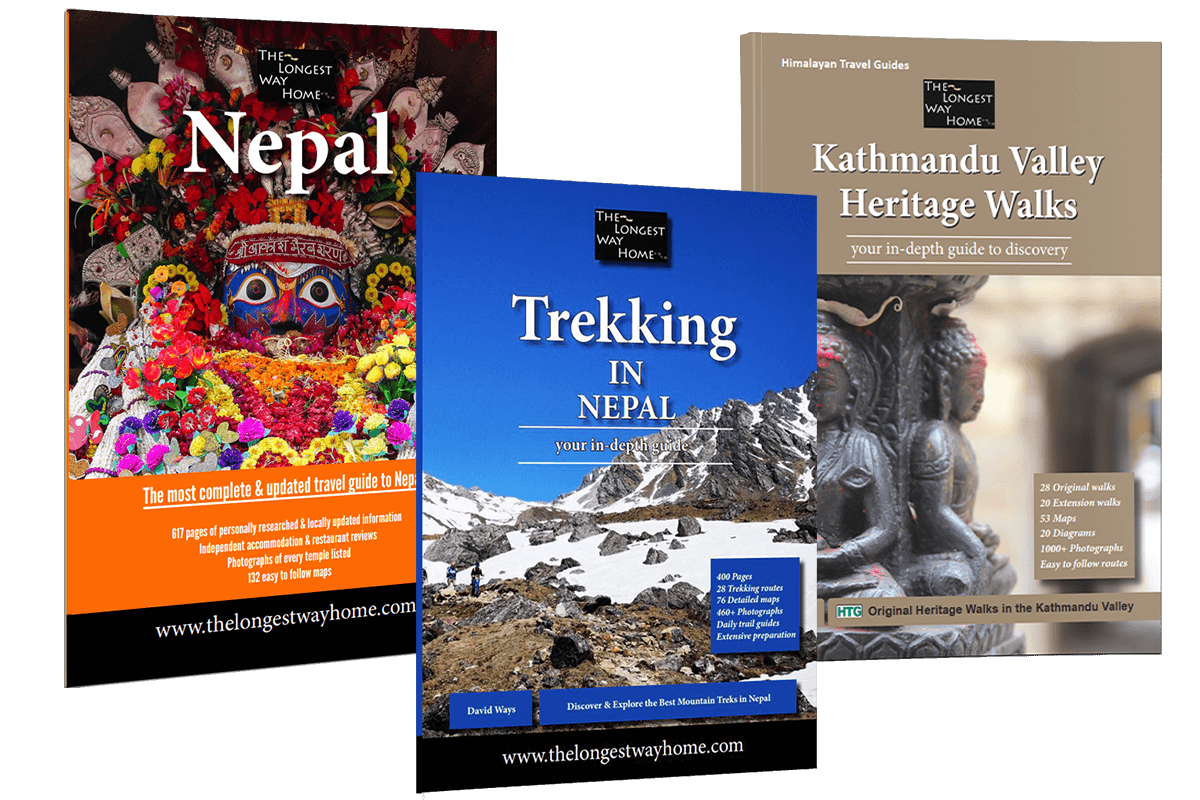 The new 2022 Nepal guidebook is out in digital edition and paperback edition. It's a special international edition as book post is still not available in Nepal. It's update from the 2021 edition – and for those who bought the 2021 edition I recommend you don't get the new one. There's not a lot of difference aside from restaurants, hotels, and reconstruction updates. However, if you did buy the 2021 edition, and want the latest and greatest let me know and I'll try to get you a discount.
I've also bundled all three digital editions, the Nepal guidebook, Kathmandu Valley Heritage Walks, and Trekking in Nepal into one bundle so for a limited time if get all three, one will be free. So yes, three for the price of two (for a limited time)!
---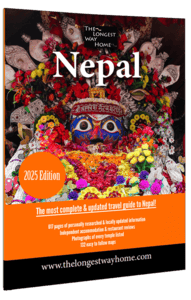 Get the digital Nepal guidebook here!
Get the paperback Nepal guidebook here!
Or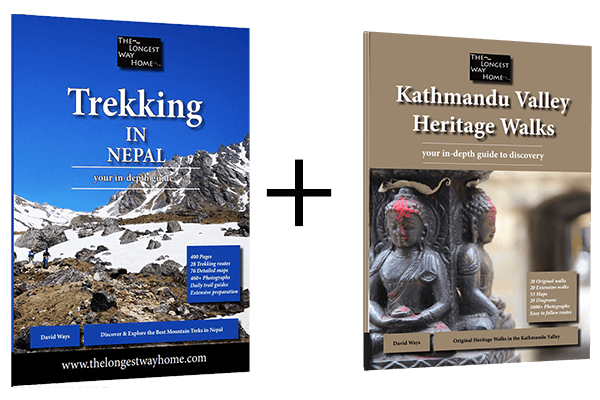 Get the Digital Trekking in Nepal guidebook here!
Get the Digital Kathmandu Valley Heritage Walks book here!
Get the paperback Trekking in Nepal guidebook here!
Get the paperback Kathmandu Valley Heritage Walks book here!